Above: Chunky Hoop Earrings £22, Gold Plated Crystal Star Earrings £24

With Mother's Day coming up, and a rush of birthdays within the Busby & Fox team, we've been talking about what our mums and chums mean to us, and picking out our very favourite gift ideas. 
Whether you're shopping for your mum, someone else's, or a certain someone who just deserves to unwrap something special, these twinkling treats – all picked by Emma – are sure to secure a smile.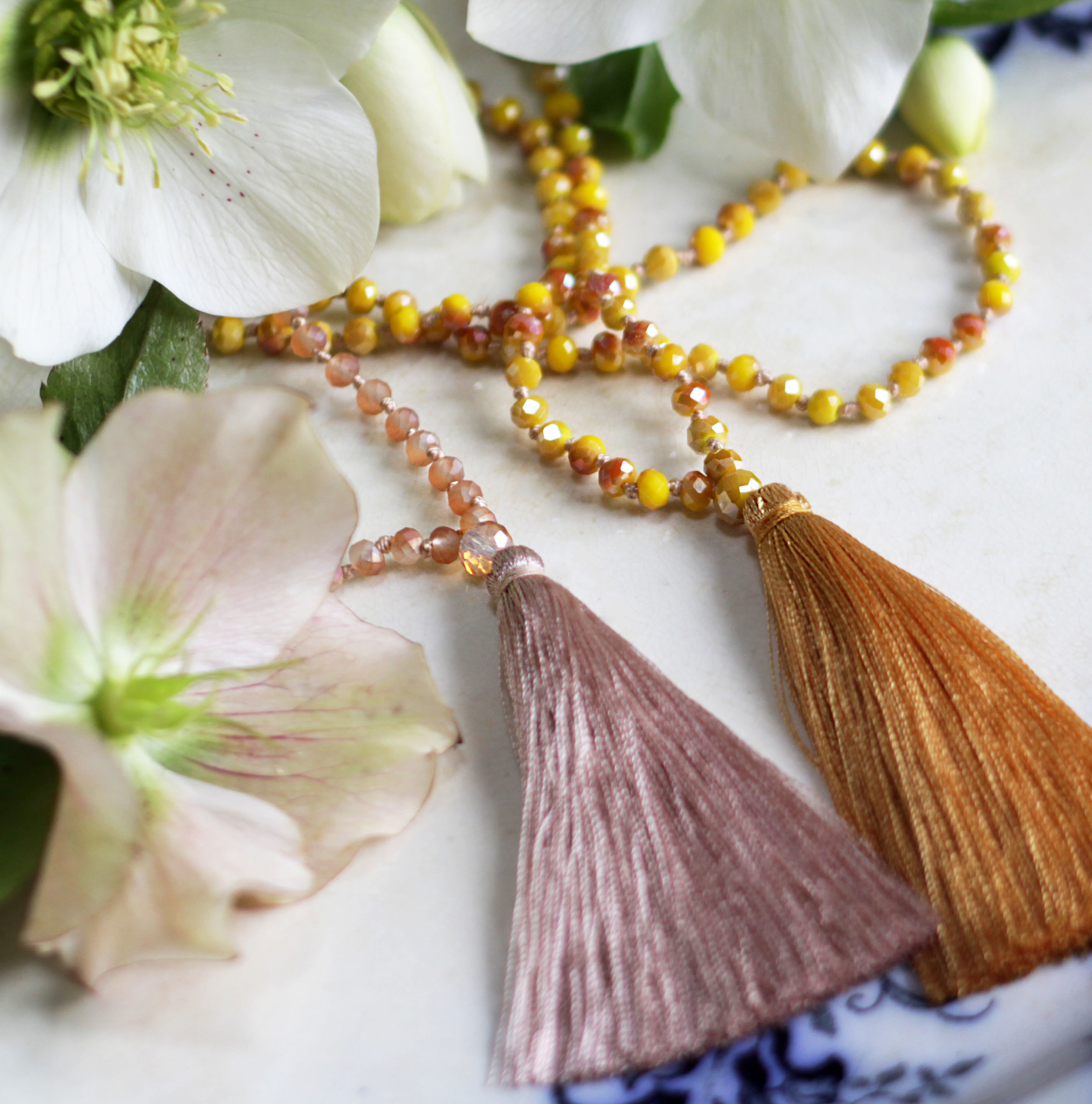 Lima Tassel Necklace, in Blush and Yellow £18.50

Emma: "Our new beaded tassel necklaces are fantastic to mix in with pieces that are already in your collection; combine with smaller chains in different weights and lengths for a more eclectic look. As we reach summer, wear alone with linens, jerseys and suiting for a colourful lift. The pink is slightly more neutral, and the darker ochre offers a pop of warmth – perfect for summer holidays."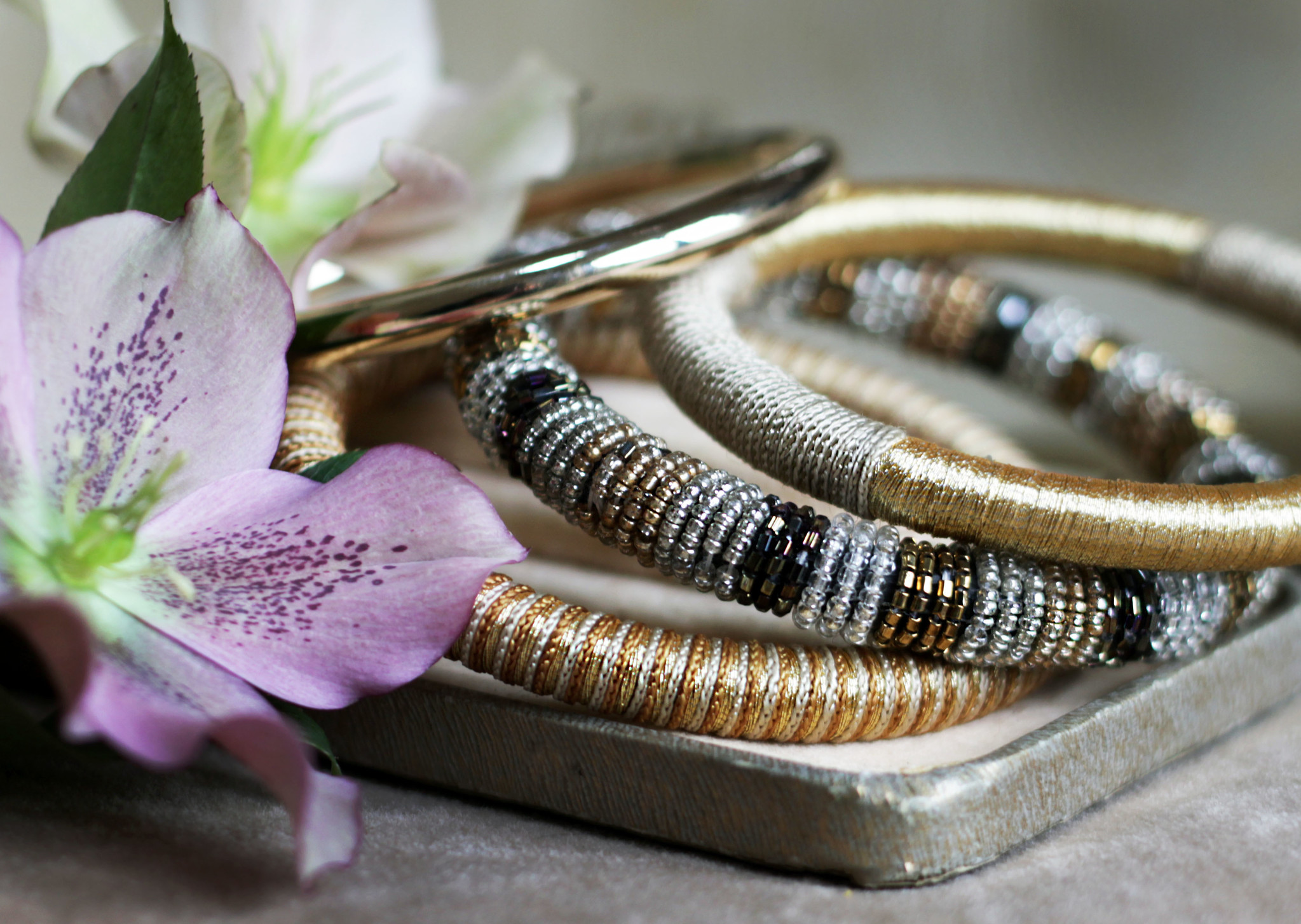 Left to right: Simple Gold Plated Bangle £22, Dora Bangle in Stripe £12.50, Doris Beaded Bangle £14.50, Dora Bangle in Gold / Oatmeal £12.50

Emma: "These bangles offer a gorgeous variety of textures and tones, meaning they're perfect for stacking together. The gold plated bangle is a great staple on its own, but mix them all together and they'll look like a fabulous holiday-market find. An amazing gift set, if you're looking for something more plentiful to give."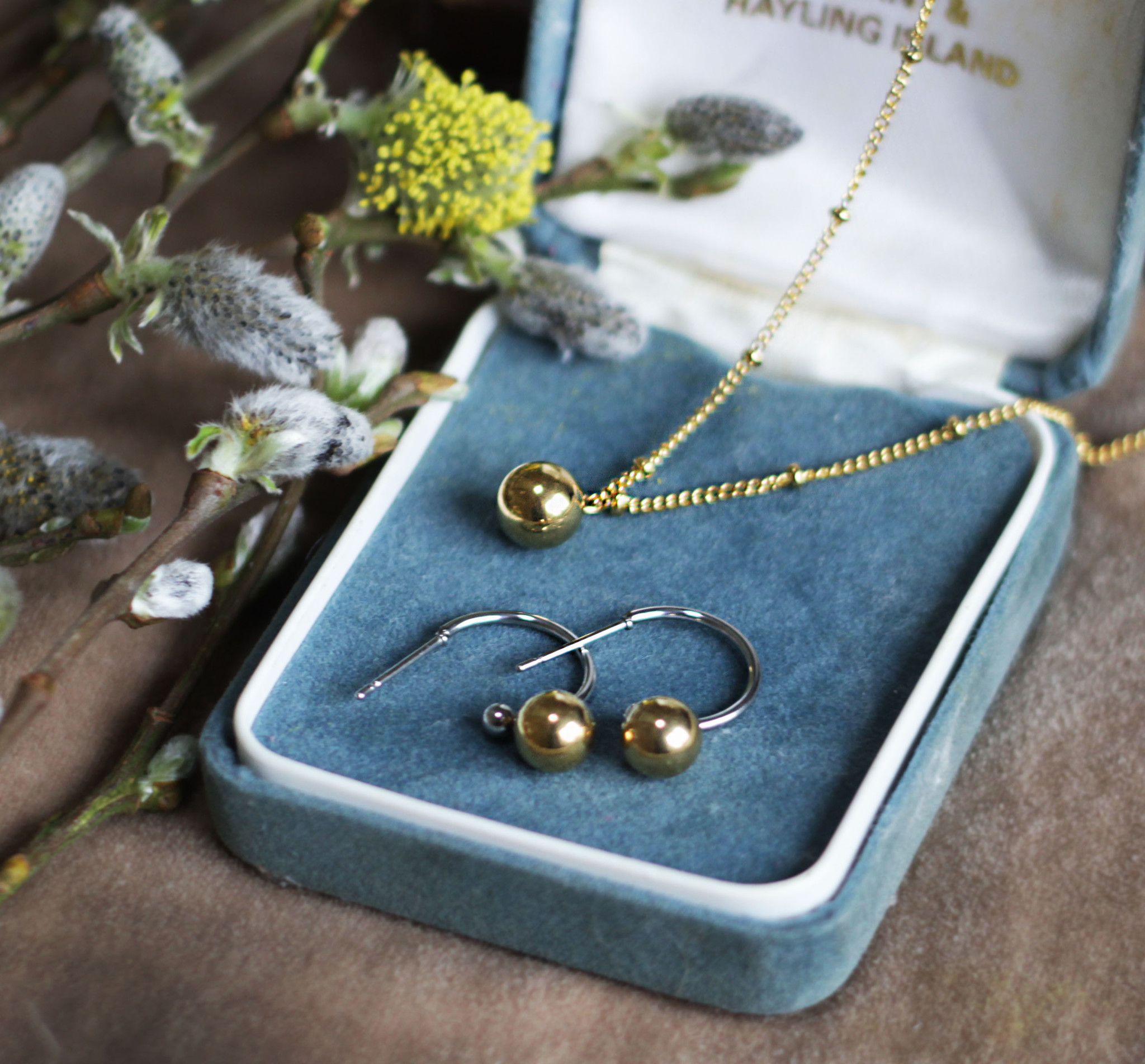 Ball Drop Chain Necklace £24, Ball Drop Earrings £22

Emma: "This has quickly become my go-to necklace for everyday wear – the chain is a lovely length, and it's simple but still a little bit glamorous. The earrings are fab too, and a fail-safe bet if you're not sure whether your recipient prefers to wear gold or silver jewellery. They tick both boxes!"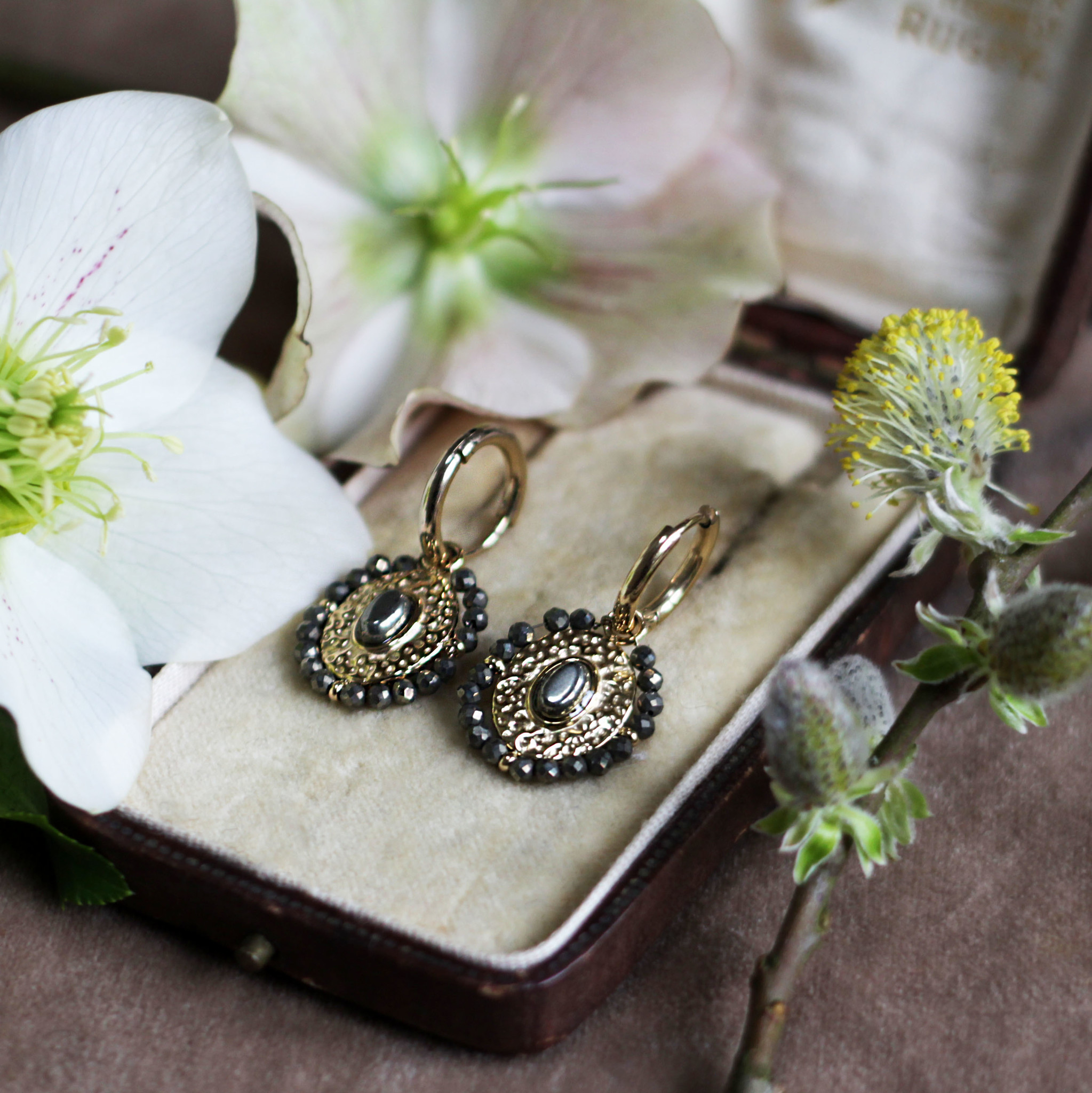 Oval Beaded Drop Earring £28

Emma: "These beauties are a nod towards my love of vintage; to me, they look like a gorgeous family heirloom, which makes them perfect for Mother's Day. They're studded with precious pyrite stone, and have a lever-back clasp – my favourite kind, as it offers a little extra comfort and security."
For more Mother's Day gift ideas and styling inspiration, follow us on Instagram @busbyandfox