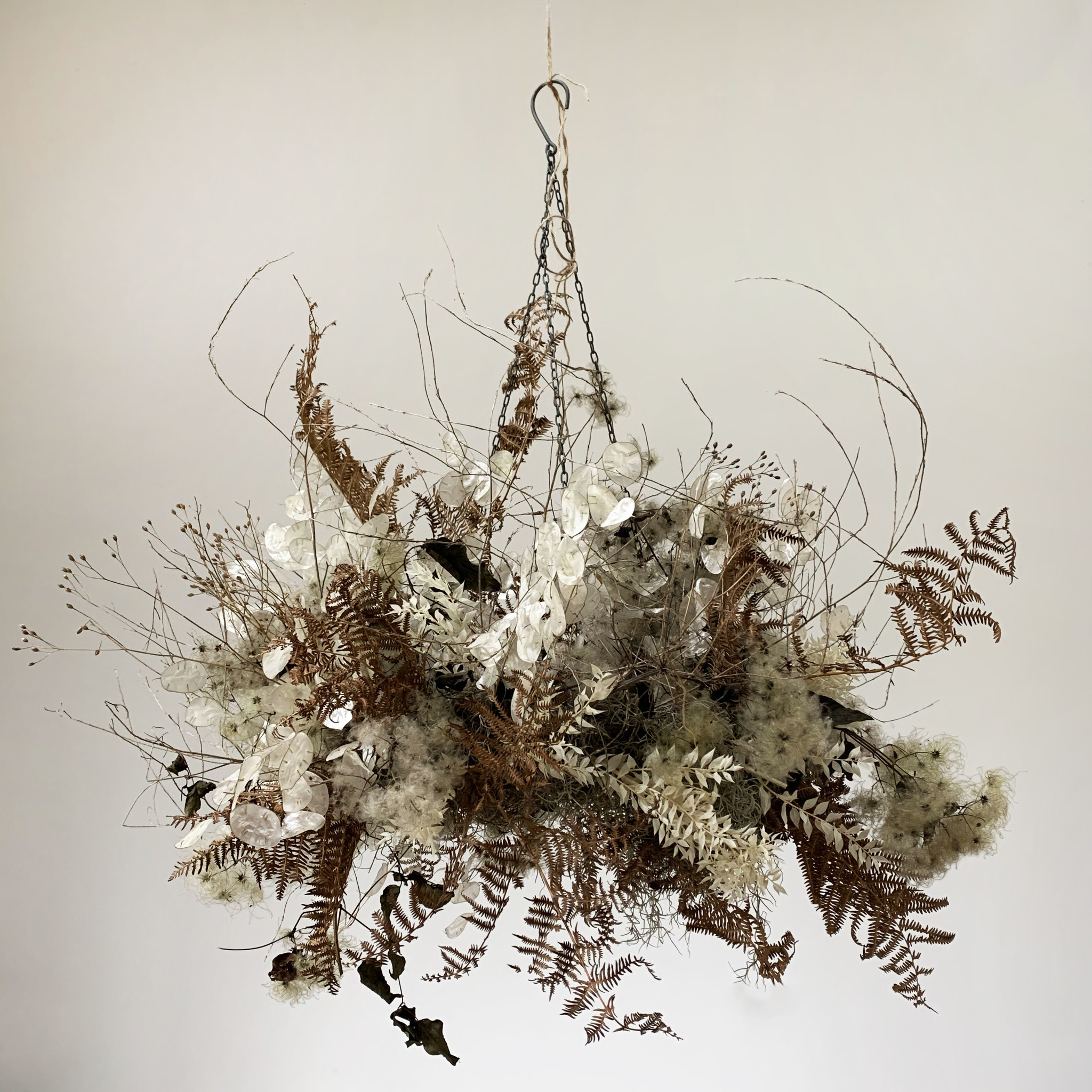 It's official – we're in full holiday-season swing at Busby & Fox.
Step through any of our doors and you'll discover a magical one-stop shop, twinkling and teeming with everything you'll need for an extra special Christmas. Dress your tree like it's never been dressed before. Tick all your girlfriends off your list at once. Frost yourself with a flush of vintage-inspired jewels. Whoever you're buying for, and however you'd like to shop – whether online or in person – we're ready with the good stuff.
Over the past few days, our stores have been transformed with bountiful, wintry displays – each handmade by Emma to accent and adorn the rich selection of products that she's curated for the festive season. 
We joined her along the way to discover what this Christmas is all about...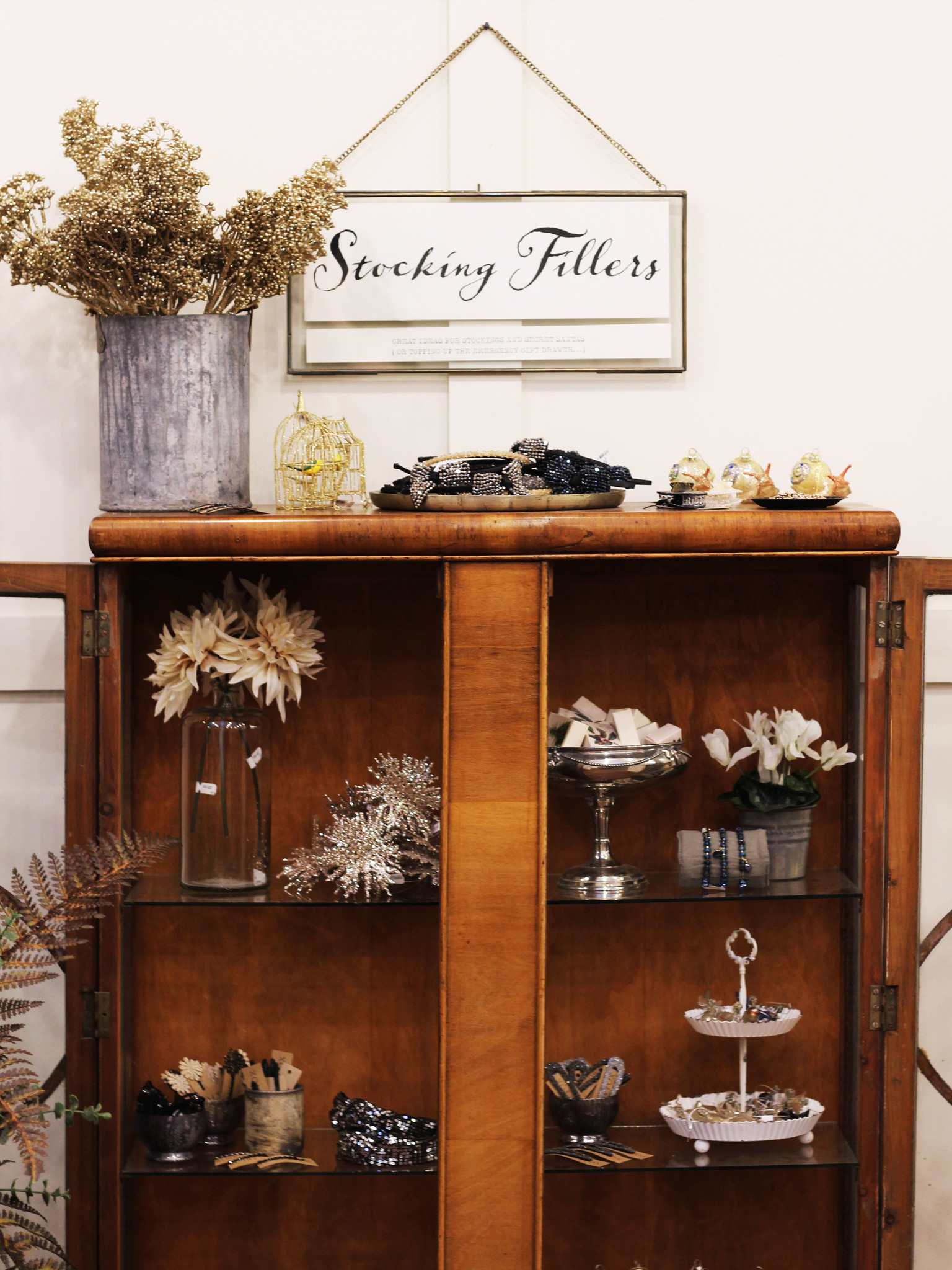 What's the inspiration behind this year's Christmas offering?
E: I wanted to create a nostalgia – a sort-of honest but decadent, olden-day vibe. I love the idea of creeping into an old attic, blowing the cobwebs off a dusty trunk and lifting its lid to reveal a bounty of treasures. Twinkling ornaments, feathered birds, timeworn tinsel garlands... the sort of things that old movies are made of.
How have you created that feeling with the products that you've chosen for the stores?
E: It's all about simple pieces that have a beauty and a quality to them. Everything you see here deserves its place, whether it's a piece of clothing or a tiny tree decoration. They're all part of Christmas for us because they've got the magic to make you look or feel great, or to give that special feeling to someone else.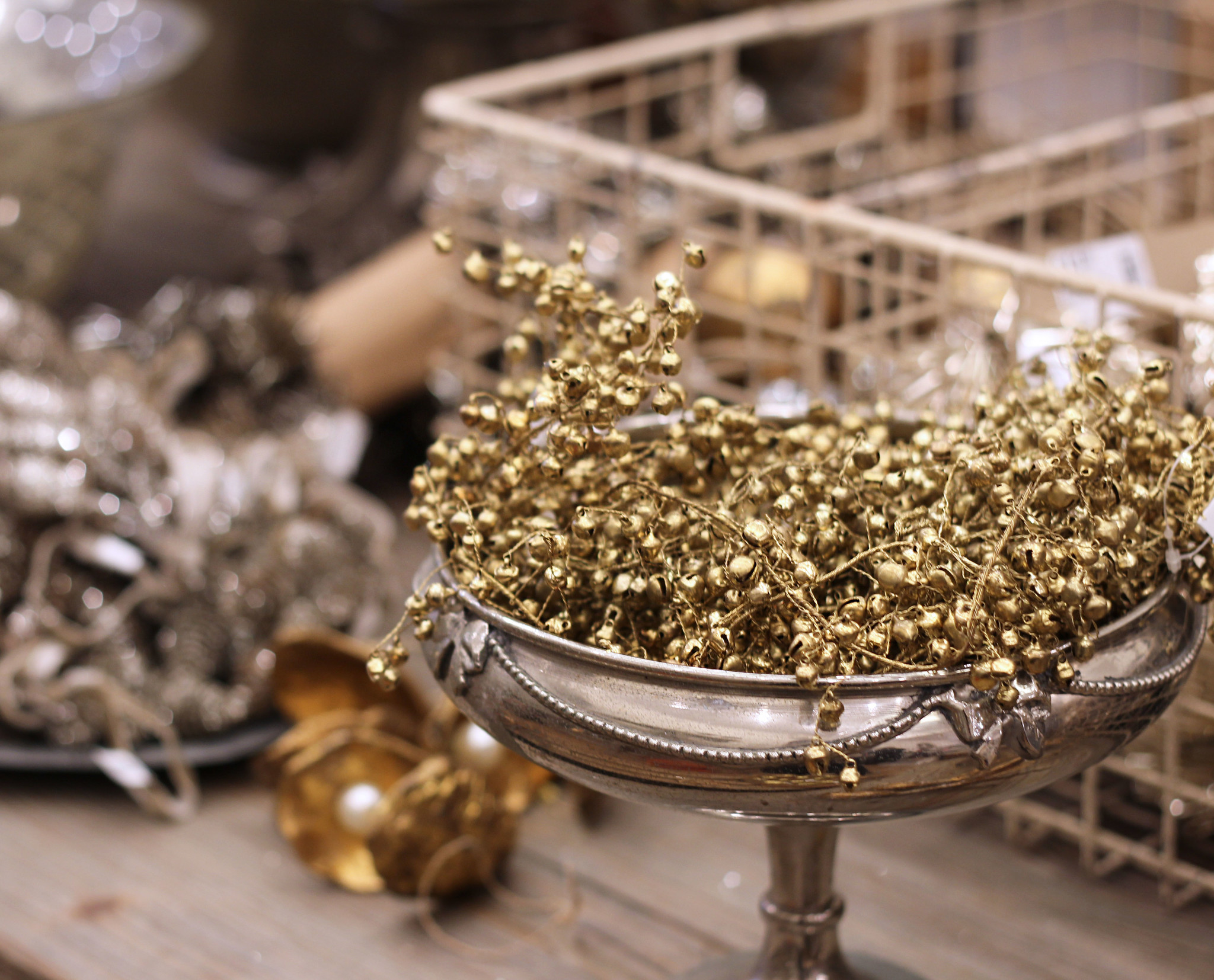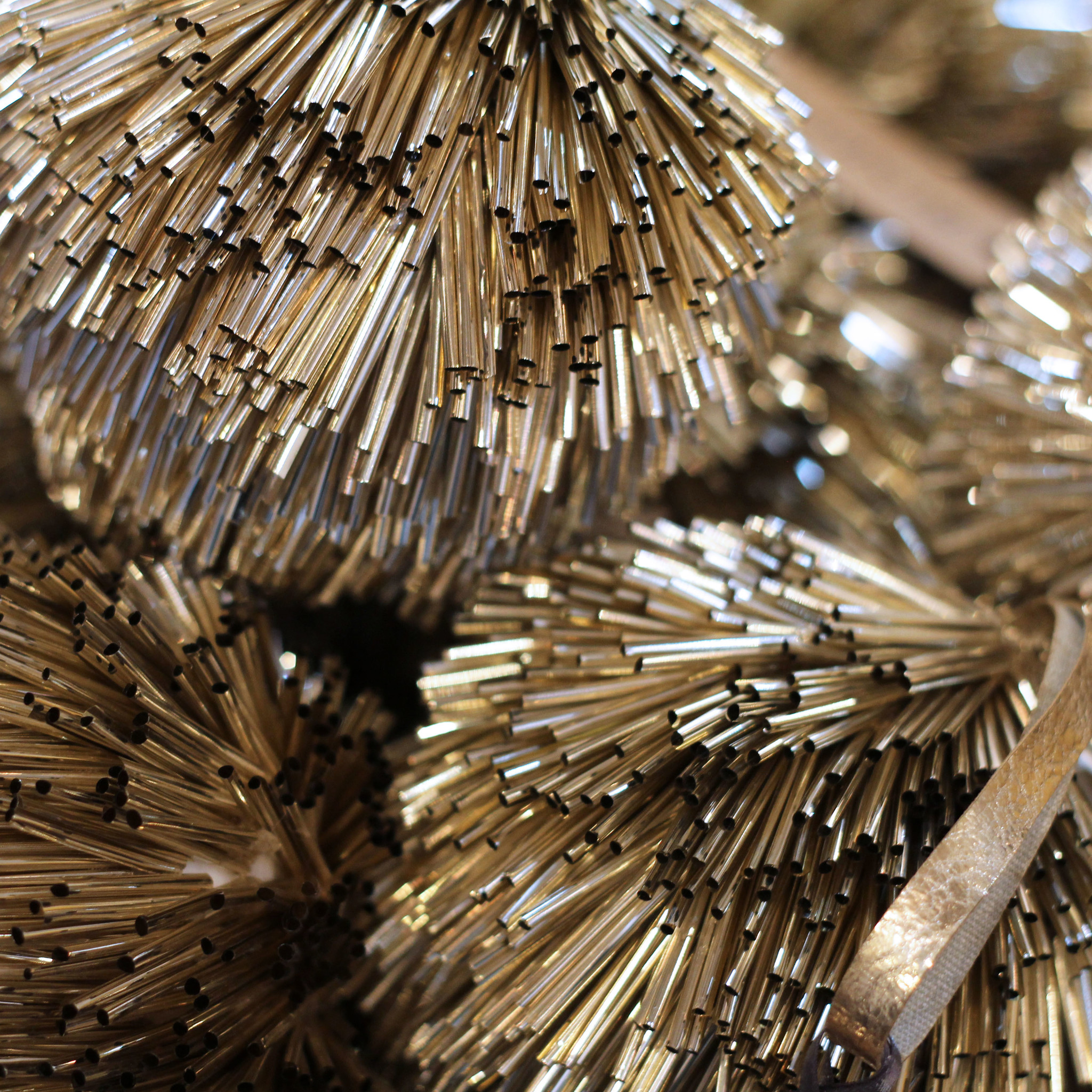 Above: Tube Ball Decoration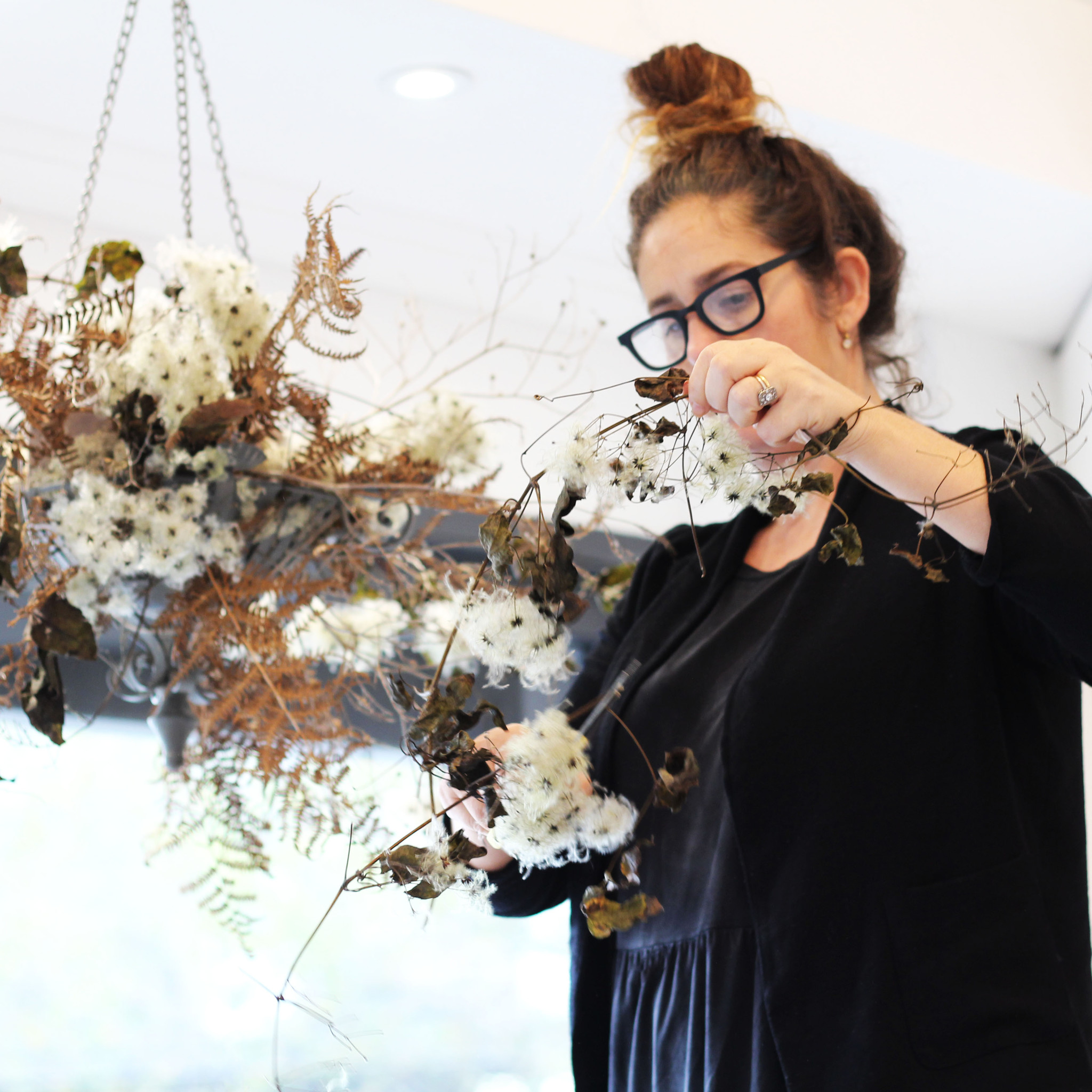 Talk us through these incredible handmade displays... 
E: Scroll down to watch me in action... You can use this video as a guide for your own displays. 
I wanted to create something with a faded, vintage glamour. My garden is abundant with beautiful, papery foliage in soft creams and rusty browns – things like Honesty and bracken – which work perfectly with the neutral colour palette I was after. 

For the wreaths, I wired together pliable twigs to form a ring for the base; for the hanging displays, I used simple, circular candle chandeliers. I then applied a generous layer of reindeer moss to create a soft structure into which the other, more delicate elements could be layered (if you can't get hold of moss, dry floristry foam would do the same job – though make sure your stems are dried out before you start building). 
There's something so delicate and vintage-like about dried flowers. They're really fitting for this time of year too, as everything around us goes to seed and our gardens become rich with ambers, ochres and golds. If you don't have a ready supply of stems at home, try your local florist; dried flowers are very popular at the moment, and easier than ever to come by.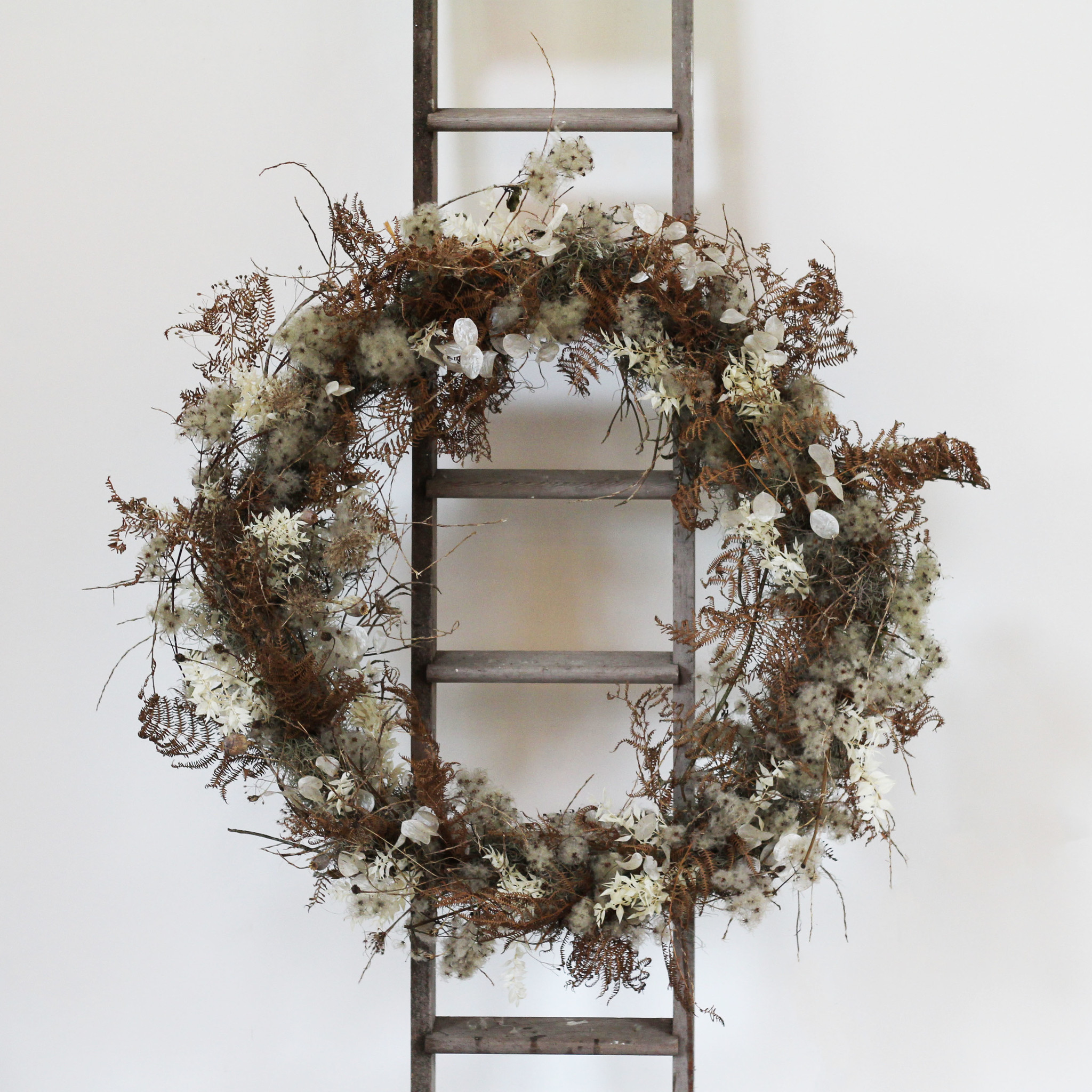 What part of Christmas are you most looking forward to? Is there anything you're coveting for yourself?
E: I'm really looking forward to decorating my Christmas table with some of our bird decorations. They're so full of colour and movement; I just know my girls will love them too. As for decorating myself, the magpie in me is gunning for some of our vintage-inspired jewellery; I'm particularly besotted with the Sparkly Star Necklace and matching bracelet.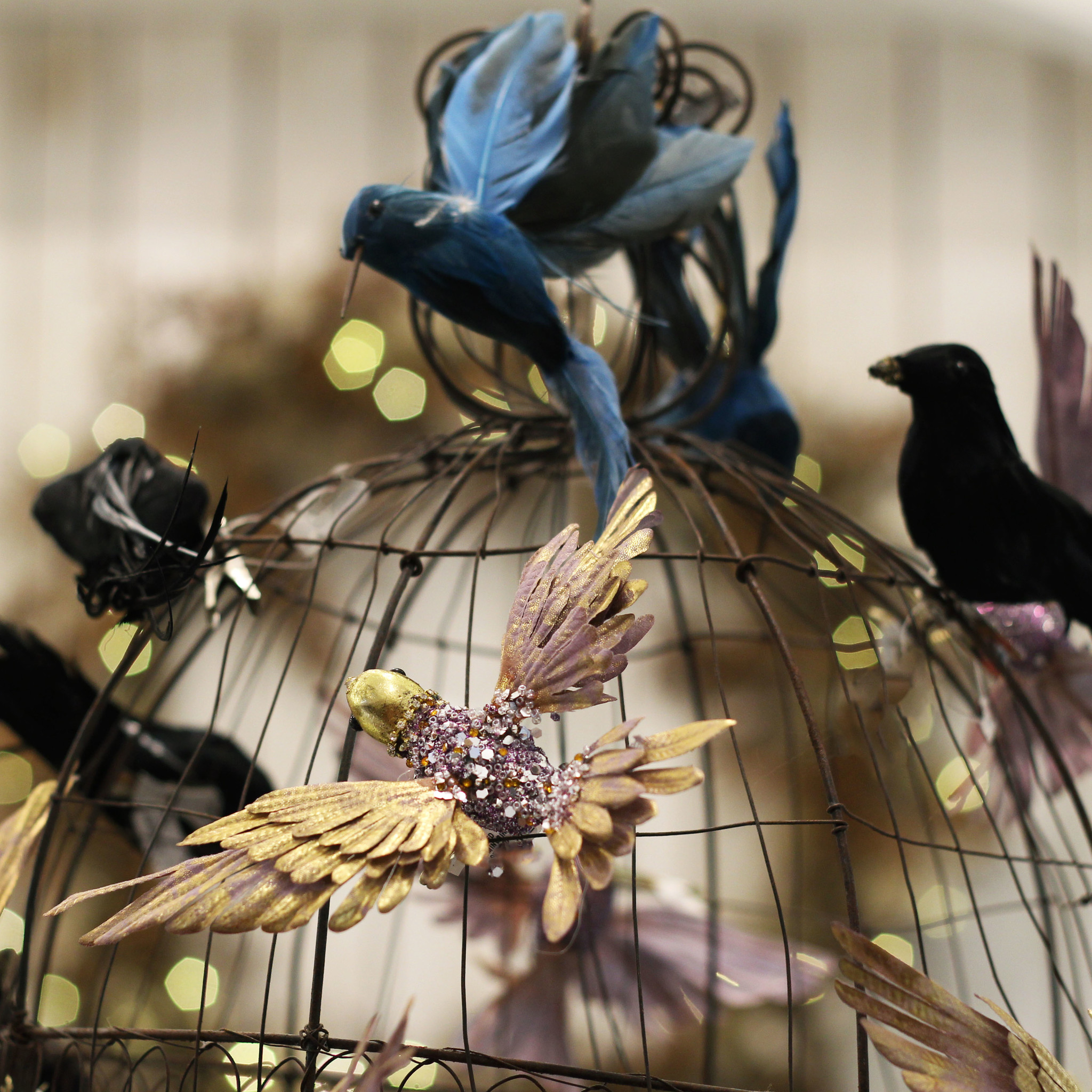 Above: Jewelled Hummingbird Decoration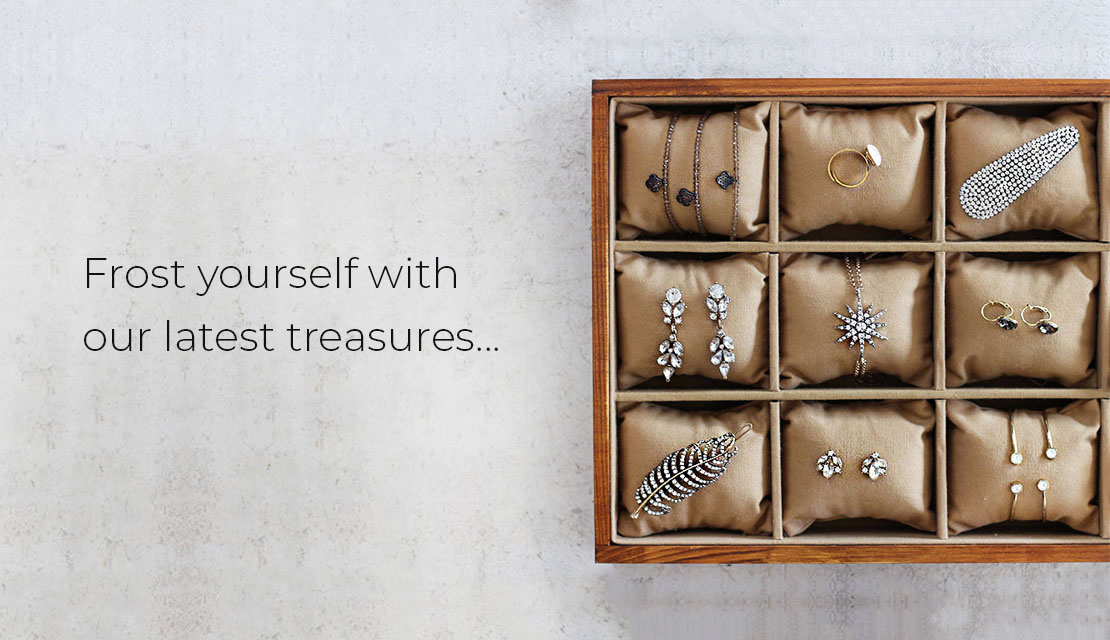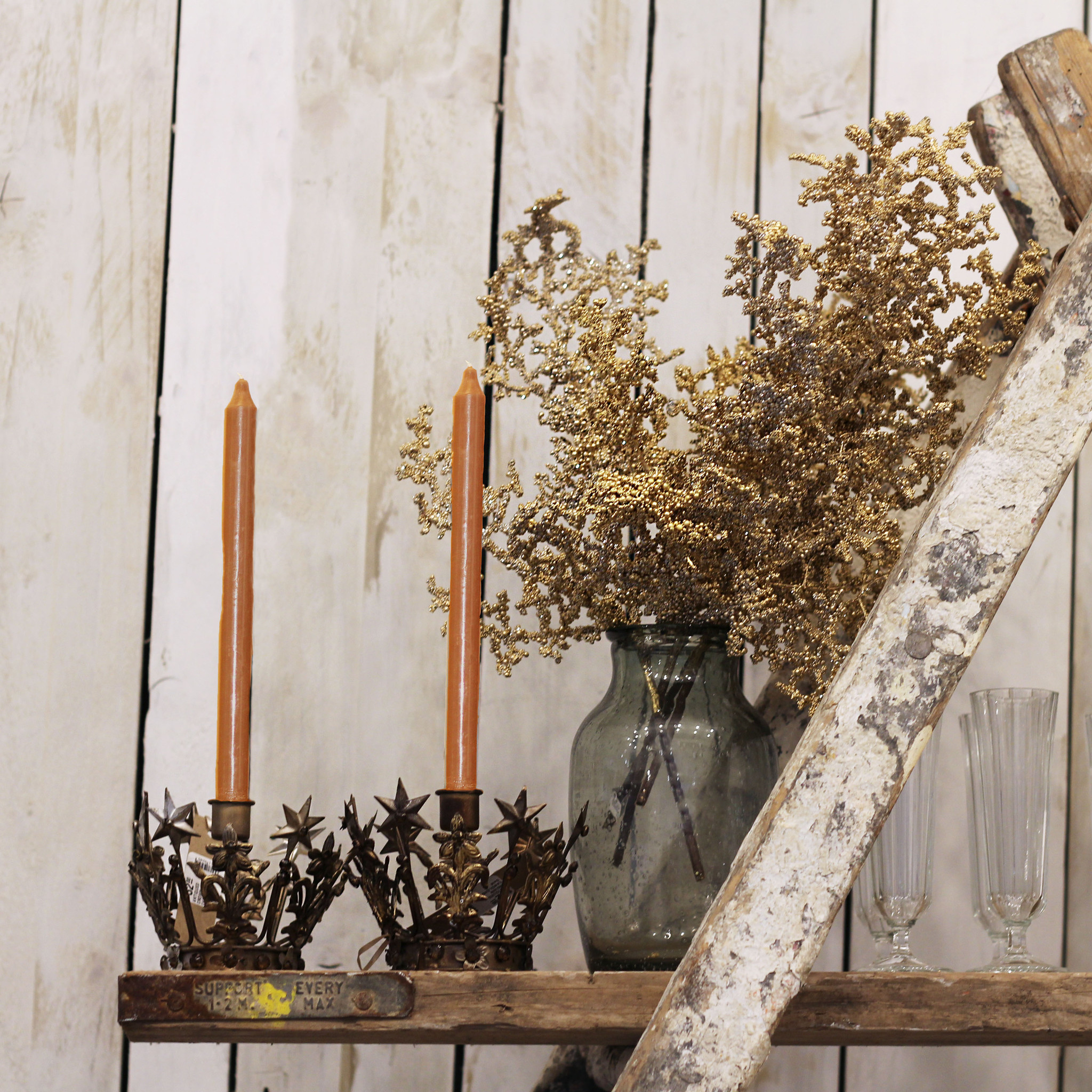 Where are you spending Christmas this year?
E: This year, I'll be at home with my husband, my three daughters and our beloved four-legged friends, Bonnie and Gerty. We always start the day with smoked salmon, scrambled eggs, toasted muffins and a healthy serving of Buck's Fizz before heading out for a morning walk. I may even go for a quick dip in the nearby sea this year, if I'm feeling brave enough... Then it's home for late-lunch – turkey with all the trimmings and my grandmother's stuffing recipe – before a long and lovely afternoon of fireside games, old films and plenty of Champagne. 

--
Watch Emma in action...
For more inspiration and great gift ideas follow us on Instagram @busbyandfox