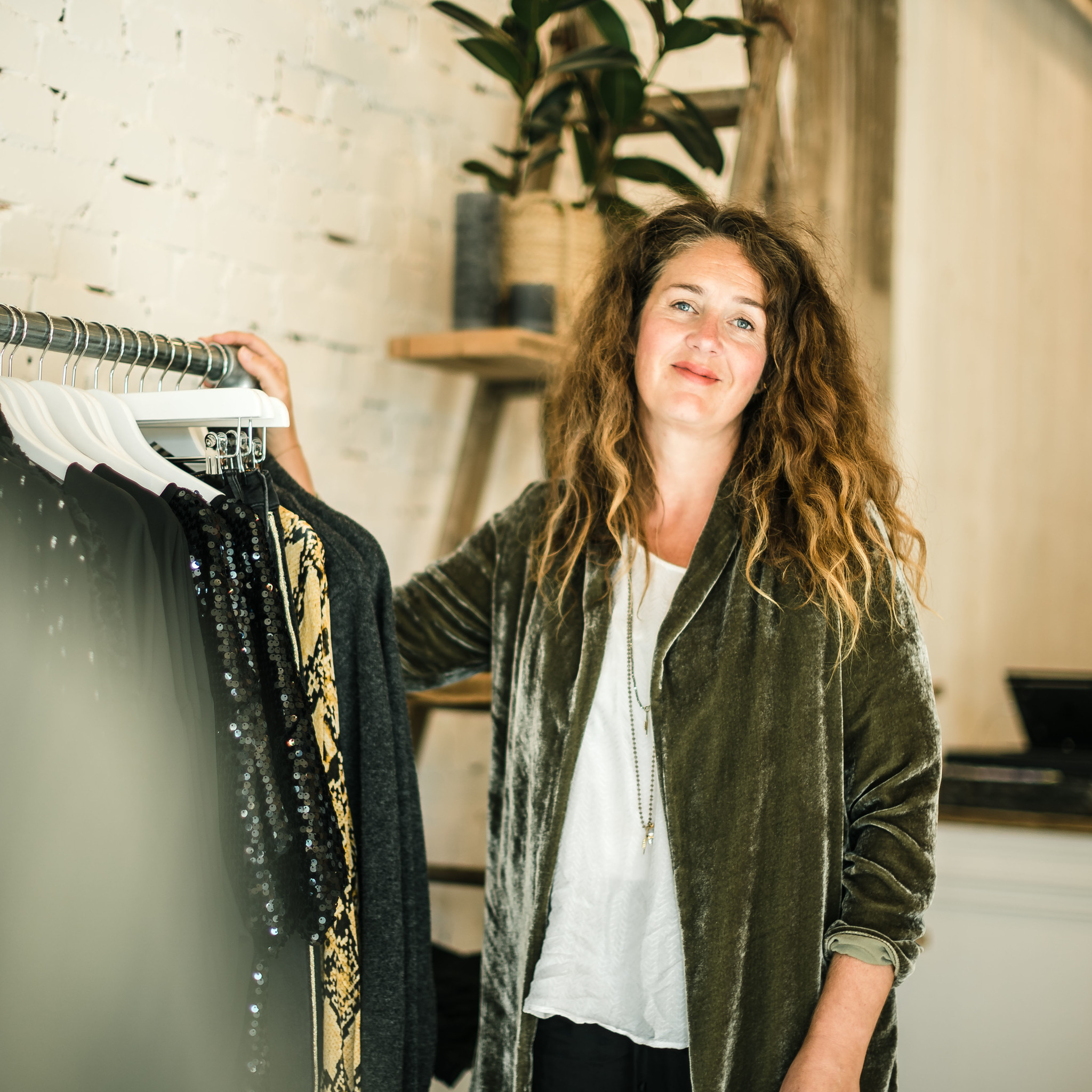 Here, Emma tells us how it all began, what it is about Busby & Fox that brings her the most joy, and how she'd describe her own personal style...

Where are we today?
E: We're inside our gorgeous Exeter store which sits in the beautiful, historic Cathedral Yard.
First of all, a question you're asked all the time: Where does the name Busby & Fox come from?
E: Busby was my great, great grandmother's maiden name, and she gave it to my grandfather as a middle name. I always liked it, growing up. The 'fox' part is a nod to the countryside that my family and business were born into and grew up in; we have foxes living in the field next to our house, so it's a metaphorical and literal representation of home to me.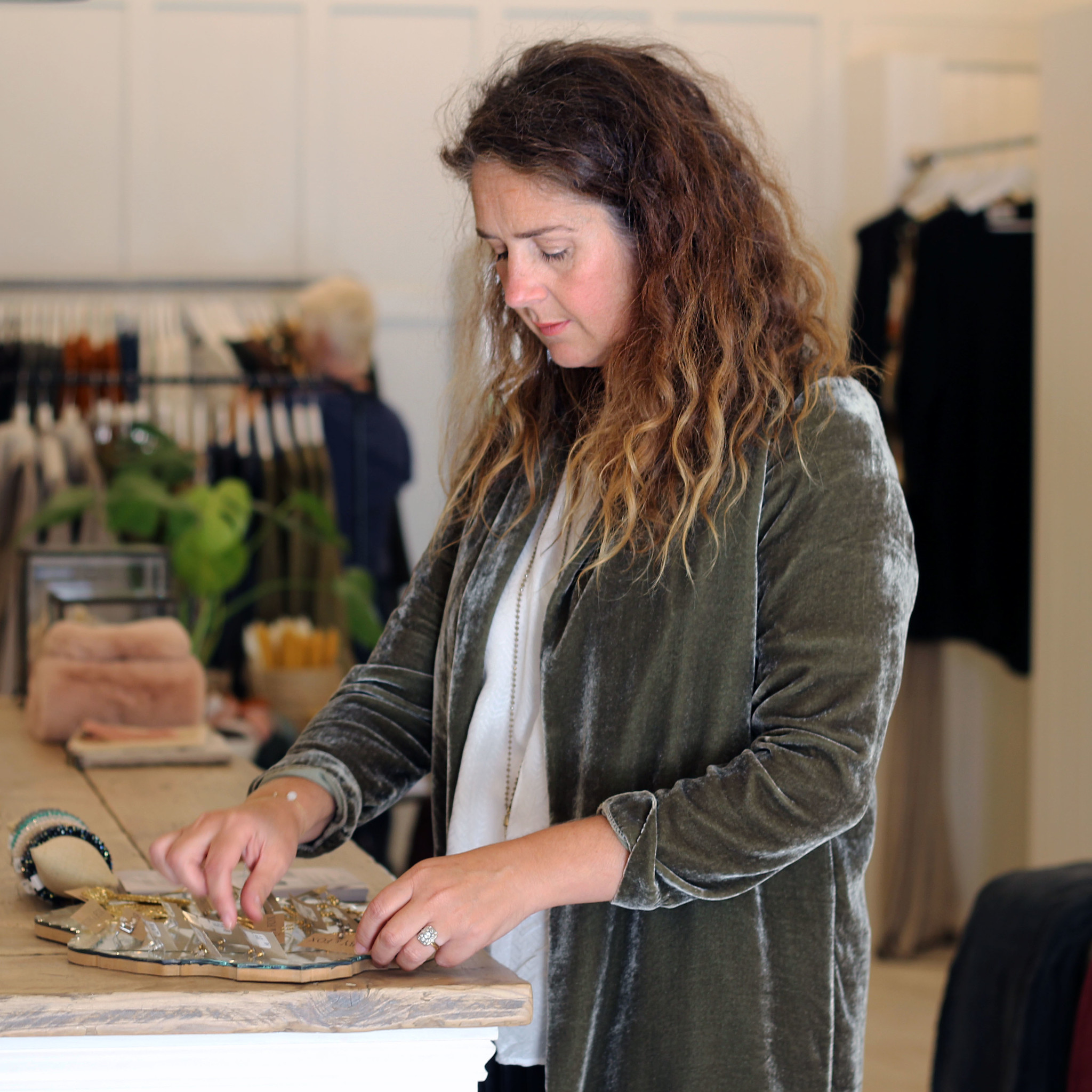 Emma wears the AW19 Romana Velvet Jacket (store exclusive).
Who's behind Busby & Fox and how did it all begin?
E: Busby & Fox as it's known today evolved from my time as a florist – my business then was called Emma Vowles Flowers. Floristry allowed me to run a business from home while still being a full-time mum to my three daughters, who were all under four years old when I started out from our spare room. I'd learned to be a florist a few years before, in London, but moving back home to Devon meant that I could give it a proper go, and do it my way. For a while it was just me, then my husband Felix came on board to look after the business side of things; he was working in oil and had been travelling a lot, so it felt right to make that change for a lot of reasons. In 2011, we got the opportunity to open a store in Totnes – the first proper shop for Emma Vowles Flowers. To begin with, it centred around floristry and homewares, but I'd worked in fashion wholesale for many years back in London and it felt like a natural progression to introduce clothing and accessories to the mix... so that's what we did, a little bit at a time, and it just flew. My good friend Sophie Cornish began getting involved in the company four years ago, and we made her position with us official in 2017, so I can now officially call her my business partner. Sophie founded notonthehighstreet.com, so she's full of incredible advice. 
Which part of your business brings you the most joy?
E: That's tricky... There are so many layers to what we do, and so many I really, really enjoy. I love the fact that we have so many loyal, very lovely customers – people who keep coming back to see us and see what we've found, whether it's once or twice a season, once a week or every other day. They trust our choice of products, and that's a wonderful feeling. I love buying for the stores; I love finding beautiful things, new brands, vintage pieces… anything that catches my eye. I'm a bit of a magpie, so adore anything that involves hunting and gathering. And I feel extremely lucky to have a truly brilliant team working alongside me.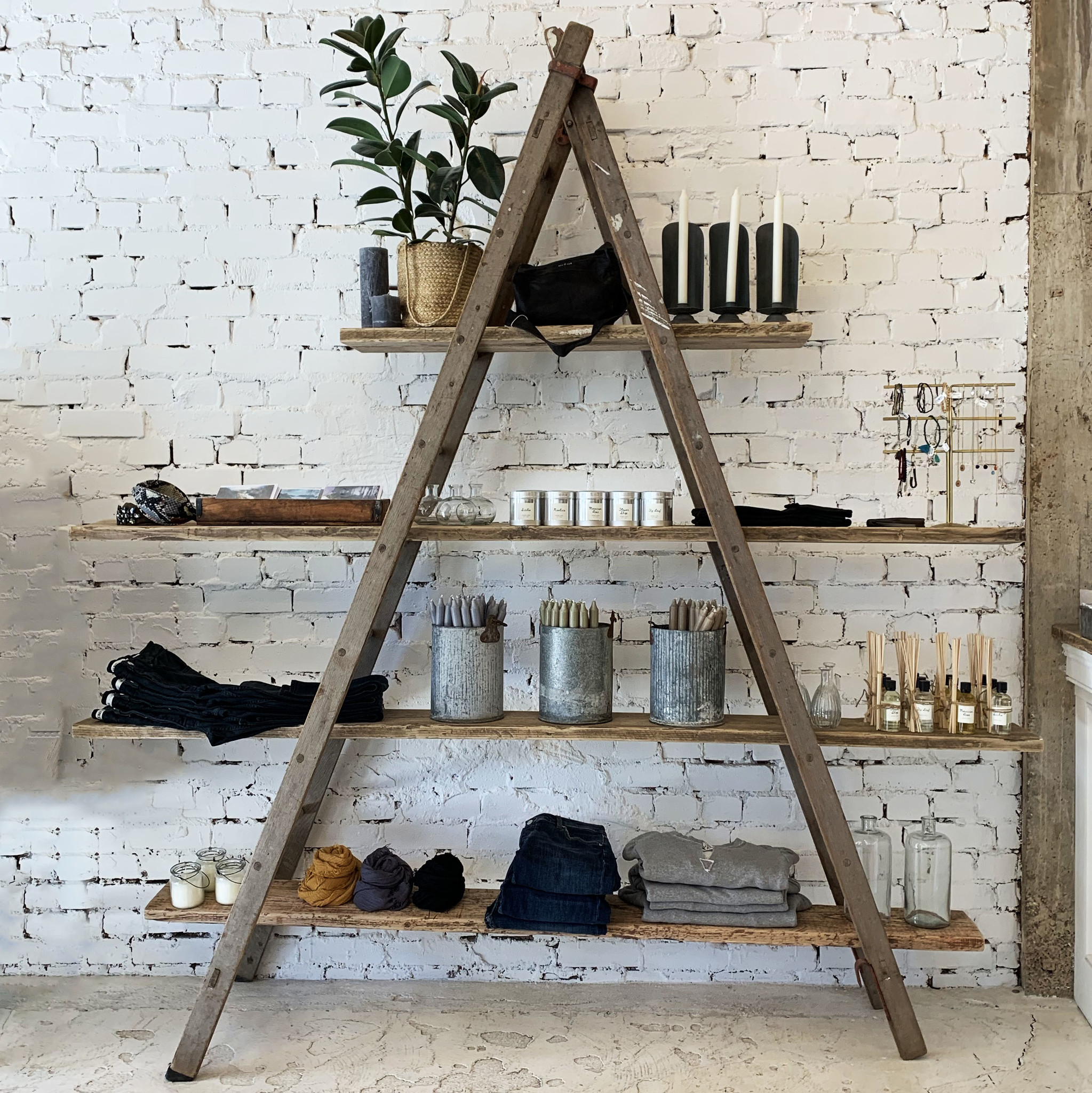 What's the best piece of advice you've ever received?
E: My mantra has to be: 'If in doubt, chuck it out'. I picked it up when I was working in a garden centre aged 17 with a lovely lady called Joan, and genuinely still apply it to this day, to all parts of my life. 
How do you want people to feel when they walk into one of your stores?
E: Relaxed, happy, excited, intrigued… it's so important to feel those things when you set foot in a store. I want people to feel at home and want to have a really good ferret around, enjoy a cup of tea. 
Who would you love to style?
E: Anyone who feels they deserve their wardrobe to do a bit more for them, and to bring them a bit more joy. 
What's the one piece of clothing that everyone should own?
E: A little black jacket with three-quarter length sleeves – either a boxy style, or nipped in at the waist. It'll go with everything.
In another life, what would you have been?
E: I'd like to have been an artist. I loved the artistry that floristry gave me.
Emma wears the AW19 Giulia Dress, available in stores now and coming soon to our online store. 
Describe your style in a nutshell. 
E: More current than high fashion; layered and a bit flung-together, with pops of my cherished vintage pieces. 
Where is the last place that you travelled to?
E: I travelled to Rome recently, to visit my friend. We celebrated her 50th birthday with a party on a boat. It was utterly fantastic.
If you could bring one wardrobe item to a desert island what would it be?
E: A long kaftan to help protect from the sun during the day, and also to keep me a little bit warm at night. Pretty and practical!
What's the first thing you notice about people?
E: I love it when I see someone's happiness or their joy. I always notice smiles.
For more follow Emma Vowles @behind_clothed_doors or @busbyandfox on Instagram.