FROM HOW-TO GUIDES TO LESSONS ON SHAPE AND COLOUR, DISCOVER STYLING VIDEOS FROM OUR FOUNDER EMMA. THESE HANDY VIDEOS ARE BURSTING WITH QUICK AND SIMPLE TIPS, TRICKS AND IDEAS TO HELP YOU MAKE THE MOST OF YOUR WARDROBE

FROM HOW-TO GUIDES TO LESSONS ON SHAPE AND COLOUR, EMMA'S STYLE VIDEOS ARE FULL OF HANDY TIPS, TRICKS AND IDEAS TO HELP YOU MAKE THE MOST OF YOUR WARDROBE
FROM HOW-TO GUIDES TO LESSONS ON SHAPE AND COLOUR, EMMA'S STYLE VIDEOS ARE FULL OF HANDY TIPS, TRICKS AND IDEAS TO HELP YOU MAKE THE MOST OF YOUR WARDROBE
---
---
Reimagined in new (and rather divine) colours, prints and fabrics, these Busby & Fox classics freshen our build-and-blend collection with styles we know you already adore. Watch as Emma talks through a handful of these classic styles given a refresh this season.
Take the panic out of packing and watch as Emma shares some of her voyage-ready style tips, from how to craft a micro holiday capsule collection (full of gorgeous pieces that pair together seamlessly) to the comfiest outfits to wear on your travels.
Our 'grab and go' outerwear styles are ideal for throwing over your shoulders to fend off the spring chills and keep you looking head-to-toe gorgeous from day to night. Watch as Emma shows you how she's dressing for the changeable spring season with fantastic new arrivals – plus, the return of some Busby & Fox favourites.
---
---
Timeless, subtle and utterly blendable, our new check print provides an effortless injection of pattern that (thanks to the soft oatmeal and charcoal tone) won't overwhelm existing styles in your wardrobe. Take a look as Emma shows off how to maximise these seriously cool styles...
With flashes of frost and splashes of sunshine, the midseason weather has us yearning for refined and cosy pieces that will work from snowfall to spring-time. Discover Emma's new pre-spring styling video for a burst of seasonal inspiration.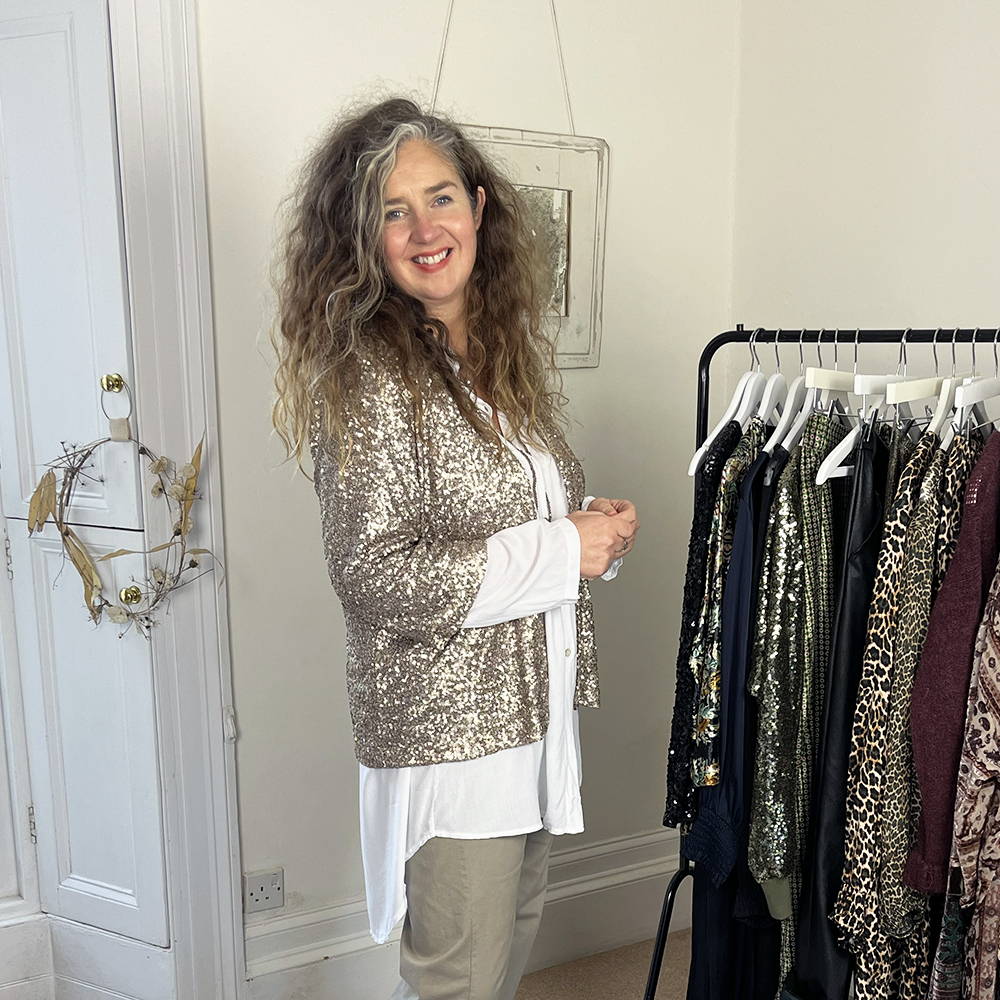 We say it every year but sparkles and shimmer are for life – not just for Christmas! Watch as Emma puts her money where her mouth is and shows how to style these absolutely drop-dead-gorgeous statement pieces long after the New Year chimes have stopped ringing.
---
---
With after-work tipples, family gatherings and all wonder of celebrations to get you in the Christmas party spirit, watch as Emma shows off her top picks for creating effortless all-day and all-night party looks to create an uncomplicated festive wardrobe for the month ahead

.
It's easy to save statement styles like leopard print for a special occasion but here at Busby & Fox we're firm believers that a good animal print should

be worn

(and flaunted) as much as possible

.

Watch Emma show off our range of feline favourites and

demonstrate

how these simple pieces can add a little leopard love into your everyday look

.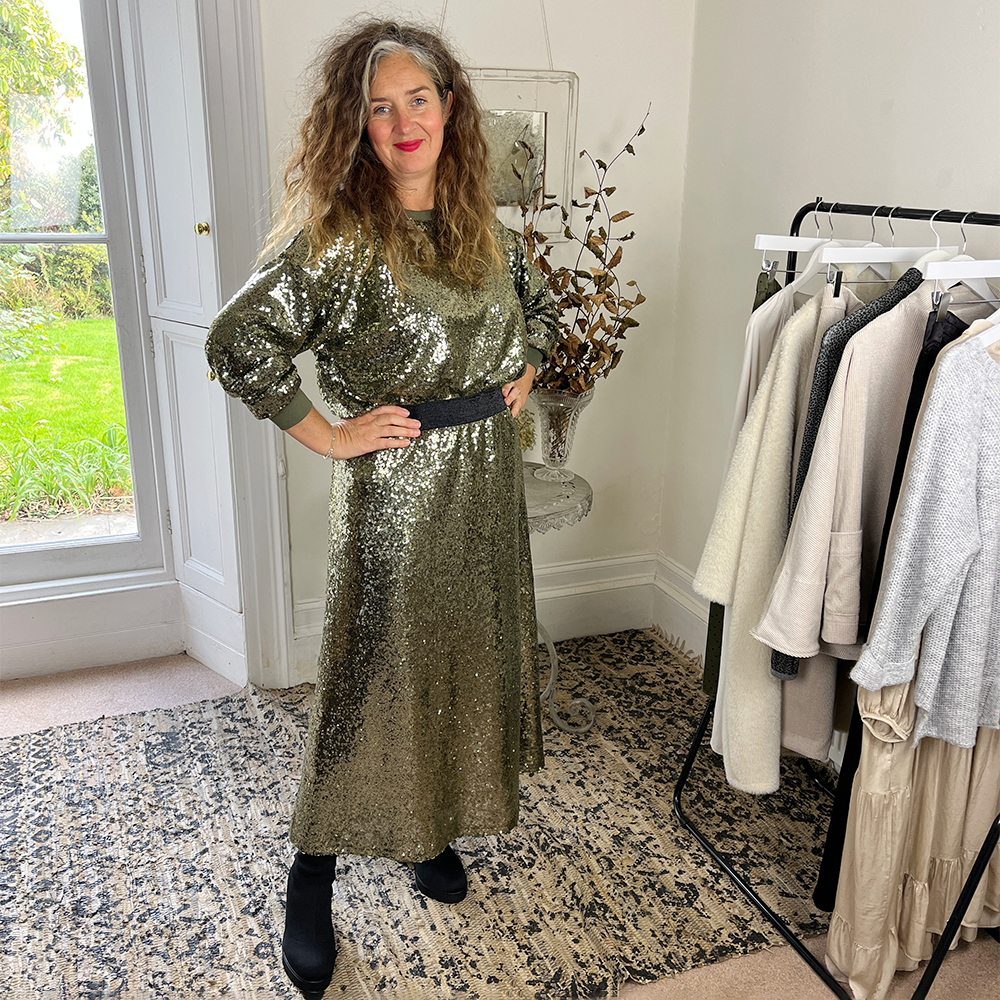 More is most definitely more with these dazzling arrivals. Saturated in sequins, the Sonia sweater and matching Fonda skirt will wrap you up, top-to-toe in soft khaki green sparkles. So with party season never far away there's no better time to embrace some glamorous looks that will have you shimmering with every step.
---
---
From oversized totes and convertible clutches to elegant handbags and versatile crossbody bags, there's a design for every lifestyle and occasion
. Watch as Emma introduces you to our full range of enduring and enchanting bags and shows you how easily these pieces bring any outfit together.
Love velvets? For a modern, refined style to fall in love, look no further than our new devoree collection. Perfect slung over satins and soft cashmere for elegant effect, or thrown over your PJs on a wintry Sunday morning, these stunning pieces will brighten any winter look, day or night.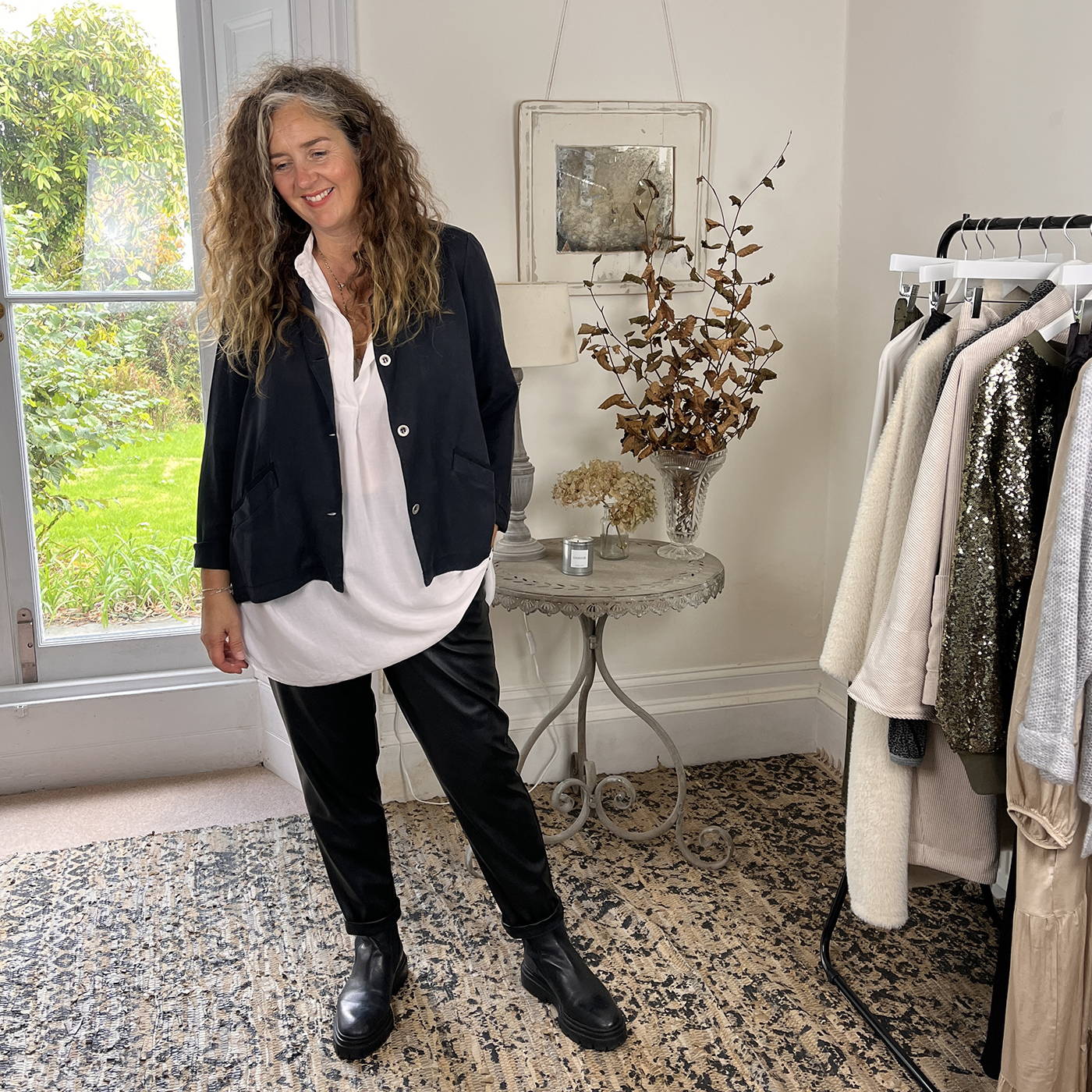 For simple sophistication with a bit of an edge, we look no further than (faux) leather trousers: outfit elevating, comfy wear and the easiest tool for creating effortless, day-to-night style.
---
---
Say hello to satin-on-satin – our latest grown-up, luxe-layering obsession. Effortless yet luxurious, and never compromising on comfort, our satin tops, trousers and accessories infuse pops of colour with sumptuously soft fabric to create a simple collection that blends together in harmony.
Watch as Emma introduces our new take on this classic, fuss-free style that will see you from warm summer evenings into cool autumn days with ease.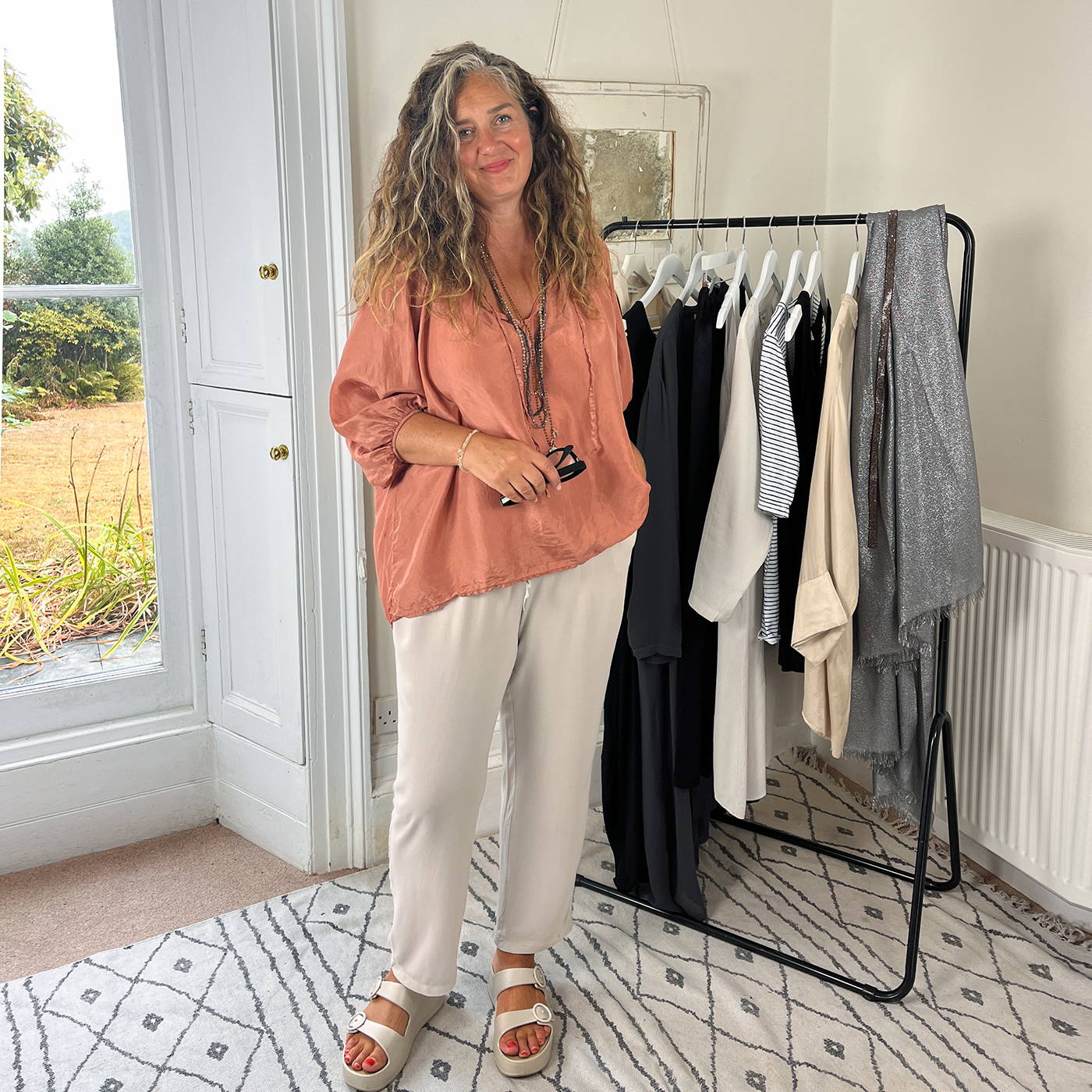 Bringing together some of our fresh, favourite styles, as well as tried and tested bestsellers (now available in a range of gorgeous new colours), let Emma guide you through this transitional capsule wardrobe.
---
---
Delivering elegance, femininity and enduring style, a Broderie Anglaise dress is a wardrobe classic you will turn to year after year. Watch as Emma shows off our new Faye midi dresses, crafted from timeless Broderie Anglaise fabric, and expertly put together with simple styling, easy accessories and a good old fashioned slick of red lipstick.
We love a pair of white trousers for creating an effortless and fresh summer look but what happens when the sun goes in and the temperature starts to drop? Watch as Emma shows off the true versatility of a great fitting pair of lightweight, white trousers and how they can blend into your all-year-round wardrobe with ease.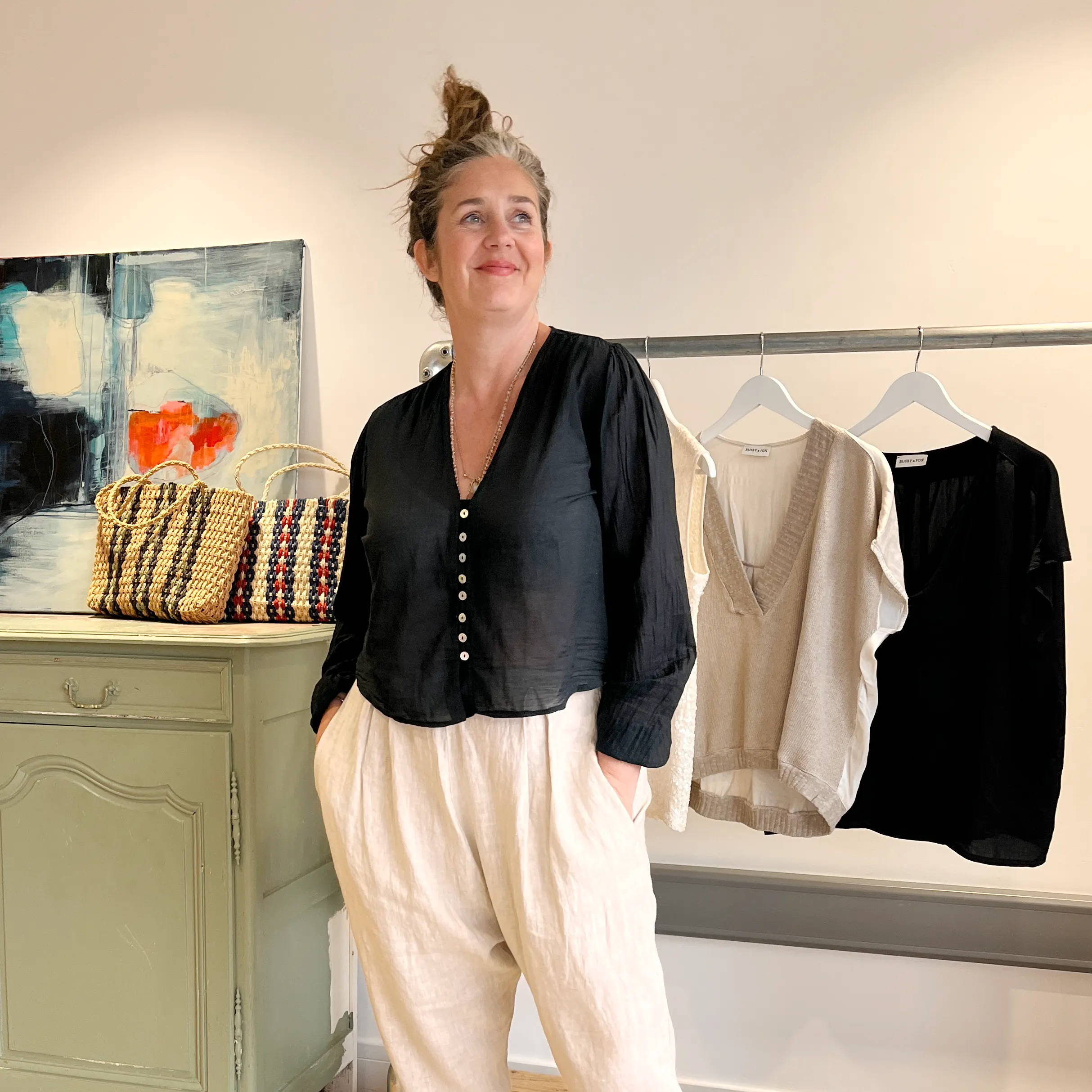 Watch as Emma shares some of her favourite blouses, shirts and tops from the collection and demonstrates how wearing the right top in a gorgeous fabric can elevate your whole look...
---
---
Blended neutral tones are an easy way to create an effortlessly stylish capsule wardrobe. Let Emma demonstrate her favourite tonal outfits and how these brilliant pieces can simply work together to create a multitude of gorgeous looks...
Watch as Emma shows off her favourite cross-seasonal sparkles, from metallic knits to sequin jackets and glittery accessories. Who's ready to sparkle...?
Teaching you just how versatile and adaptable a pair of white trousers can be, let Emma demonstrate how versatile layering trousers can be for your summer wardrobe and beyond...
---
---
Watch Emma introduce you to four of her latest designs that embody our core qualities, making them not only drop-dead gorgeous but timelessly, quintessentially Busby & Fox...
Watch Emma introduce you to four of her latest designs that embody our core qualities, making them not only drop-dead gorgeous but timelessly, quintessentially Busby & Fox...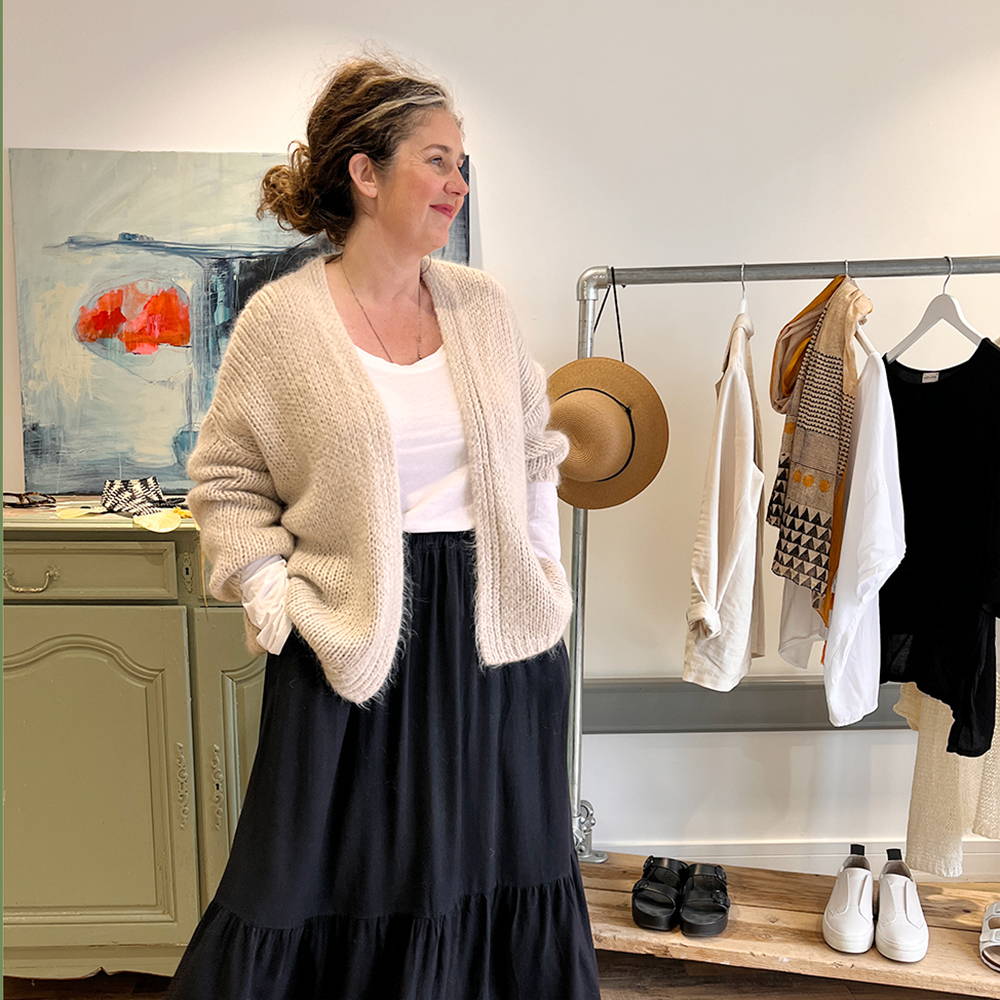 Watch Emma demonstrate just how far a simple piece like the Mopsa skirt can go in your wardrobe... from glam evening looks to throw on daytime style, this easy-to-wear piece will make cross-seasonal dressing a breeze...
---
---
Watch Emma demonstrate just how easy it is to blend a cream jacket into your existing wardrobe, complementing both neutrals and colourful pieces and making even the simplest of outfits look refined and polished without any extra effort...
Watch as Emma puts together a weekend-ready capsule collection that (rather handily) all fits in one bag...
Watch Emma show you how to put together a few simple and timeless styles that will be hardworking in your wardrobe and stay on trend for years to come...
---
---
Some styles are known for their timeless appearl and we can't think of anything that embodies that more than the trench coat. Watch Emma introduce our cool take on this enduring style...
Emma's diving into her wardrobe, showing off some of her favourite blues and teals from the collection. These simple styles will lift any outfit or complexion....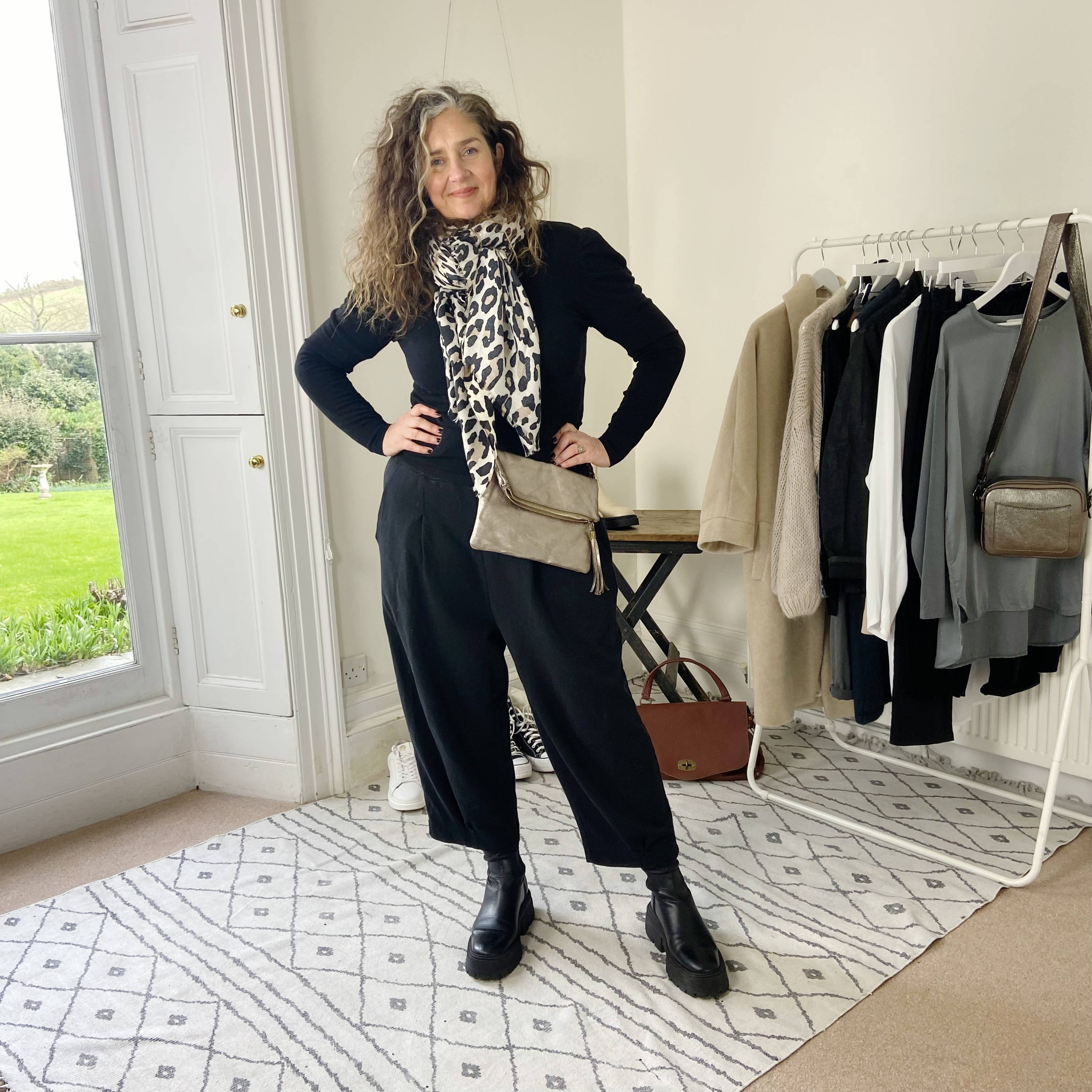 Watch Emma show off her styling skills, turning three pairs of easy-to-wear trousers into show-stopping looks that'll have everyone envying your cool (and ridiculously comfy) outfit.
---
---
A New Year doesn't have to mean a whole new wardrobe, but it can provide a welcome chance to evaluate your style and ensure you're getting the most out of every single piece you love.
Watch Emma style a selection of our gorgeous new party pieces and add a little glitz and glamour to your Christmas day look.
---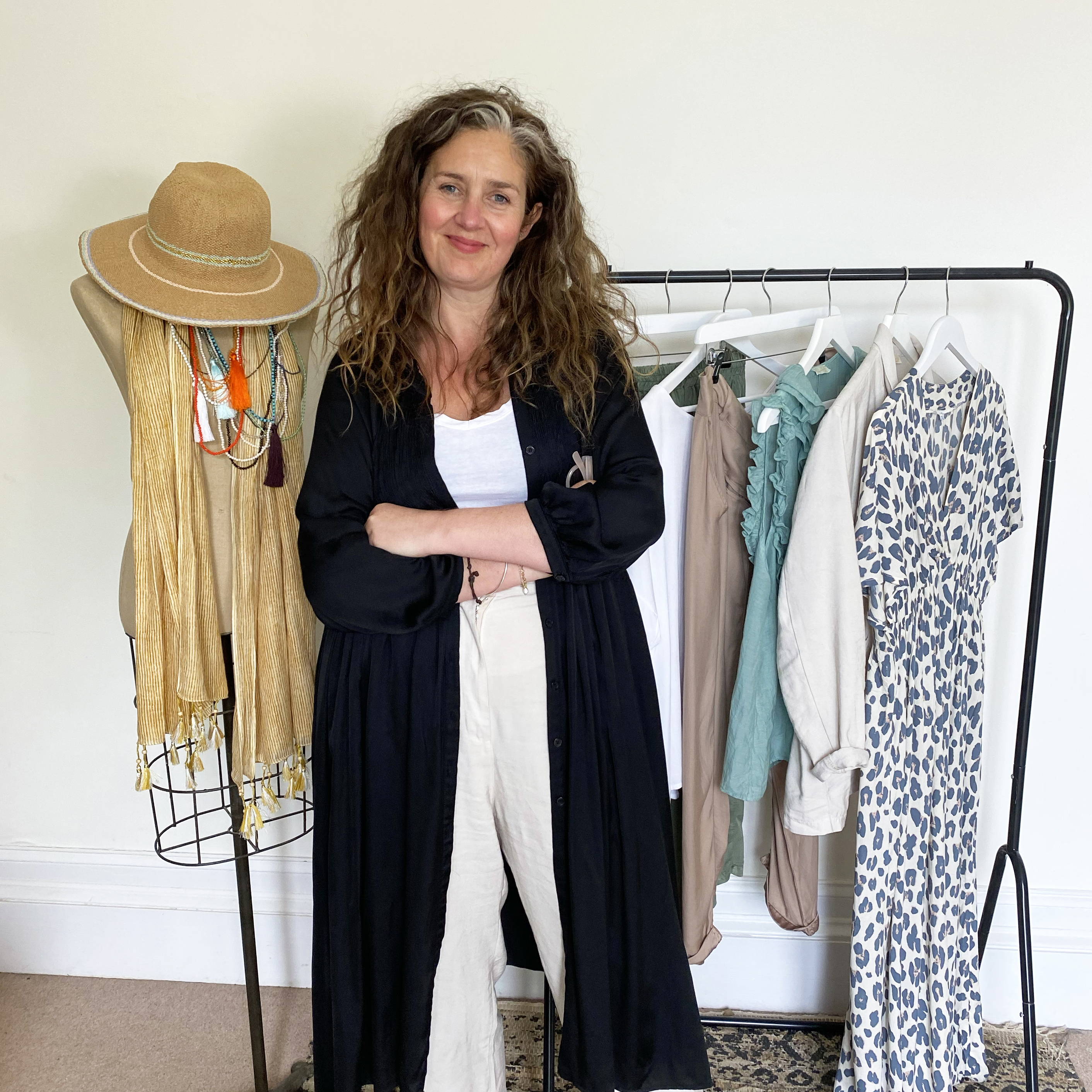 Watch Emma transform six simply gorgeous pieces and some fabulous accessories, all mixed and matched to create twelve different outfits for a multitude of occasions...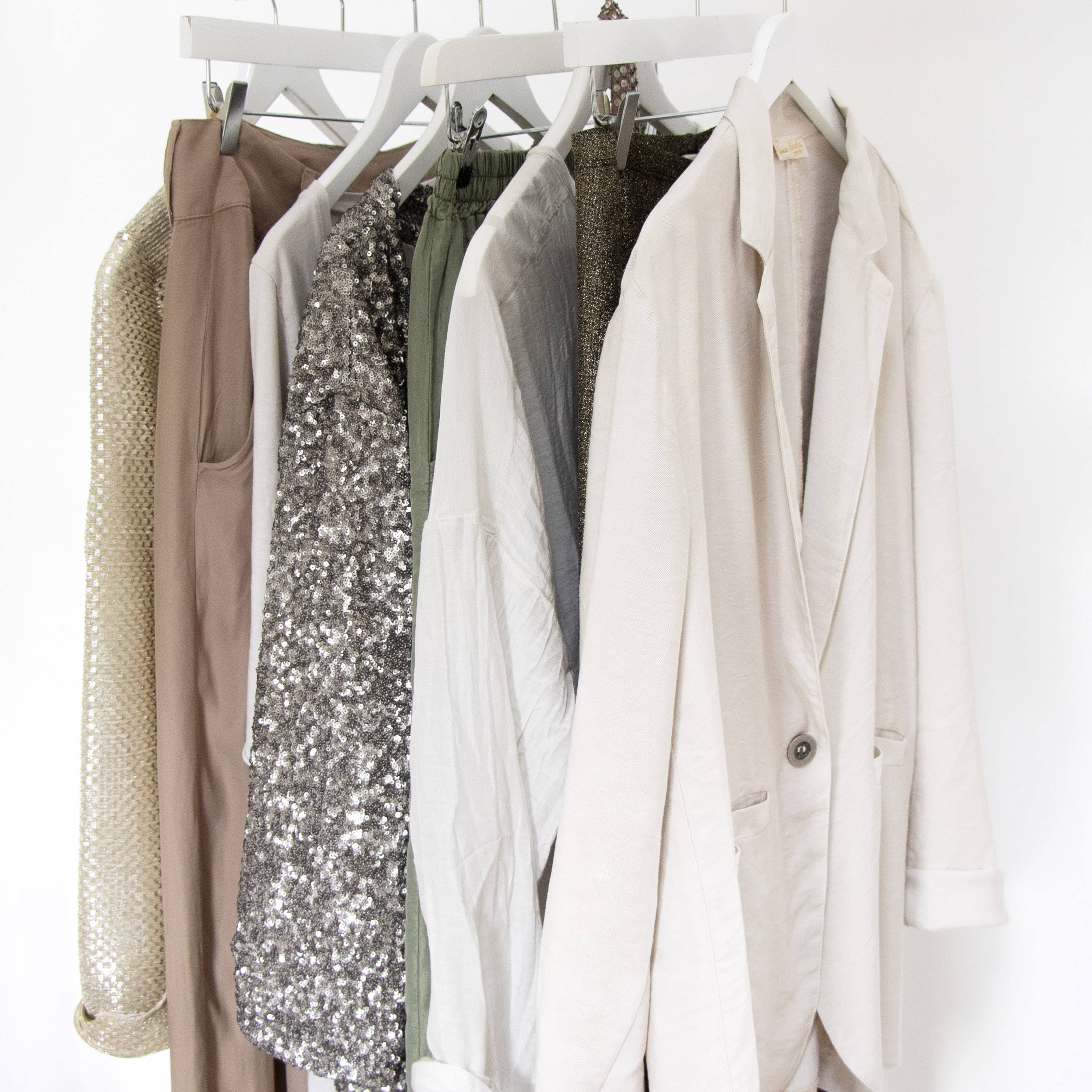 Who said glitz and glamour was only for evenings? Watch Emma and her illuminating ideas bring radiance and light to any look....
Watch Emma work her magic with pretty new pieces, existing favourites and share some simple but clever styling tricks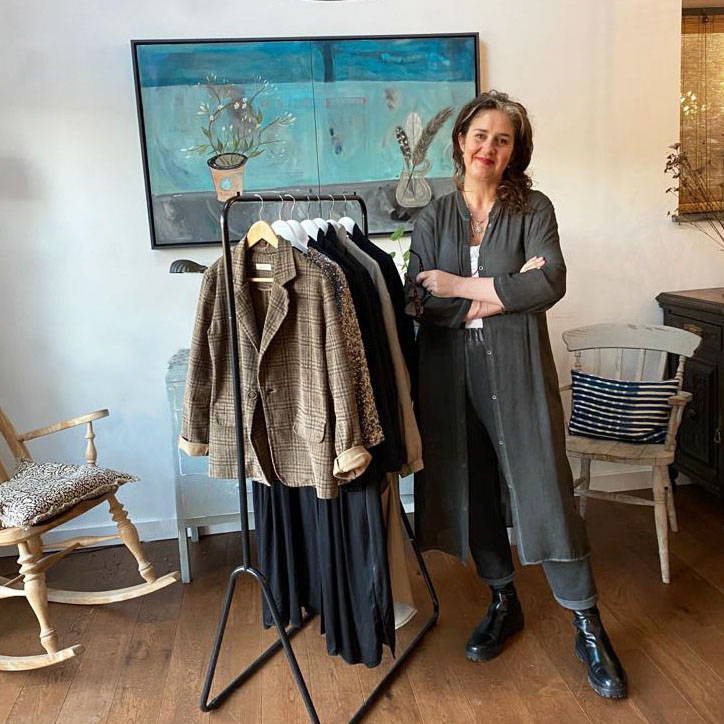 Emma's talking soft jackets and how to sling 'em on! See how to create a polished but effortless look with timeless staples and easy layering pieces.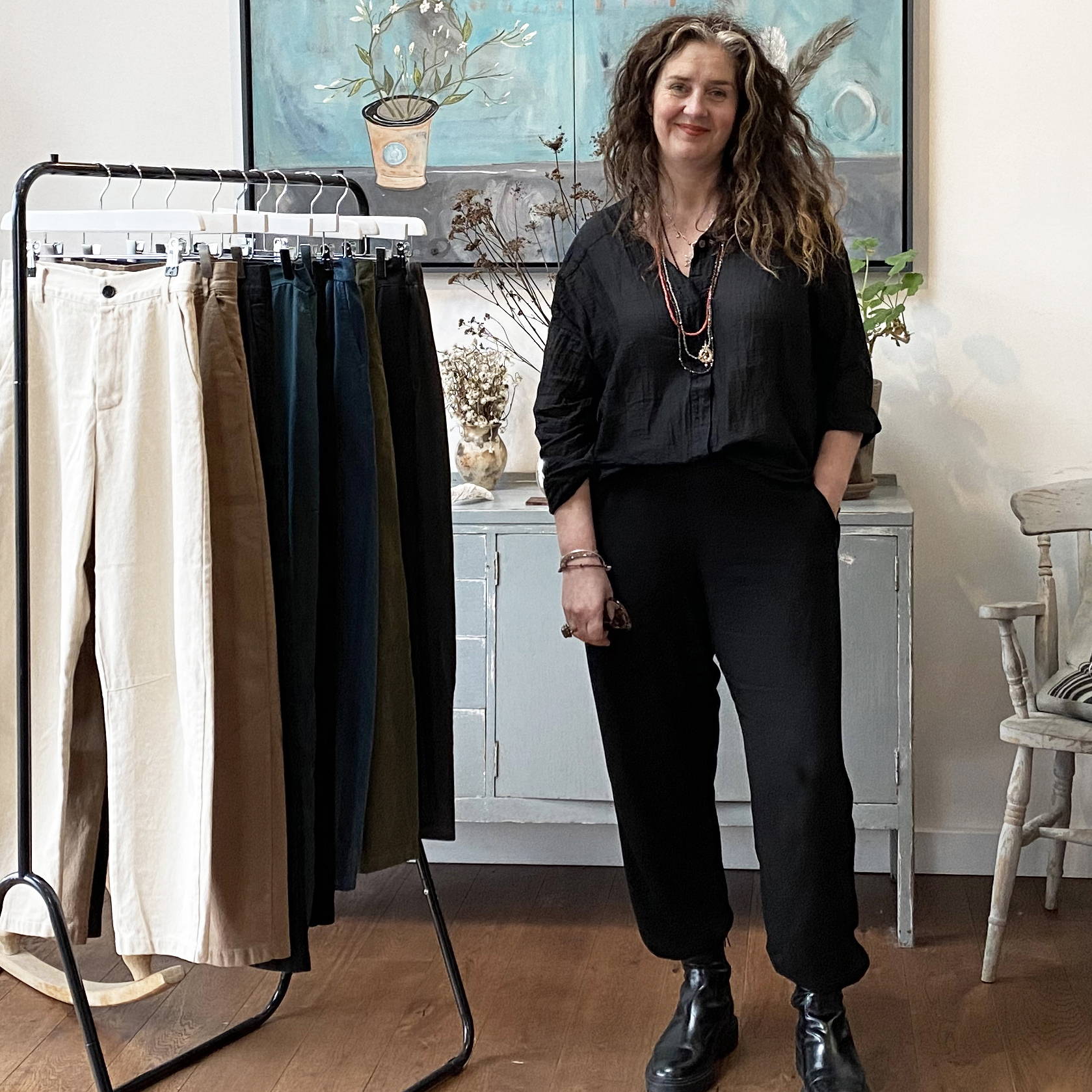 Emma's tips and home-styling hacks to make finding the perfect pair of trousers a breeze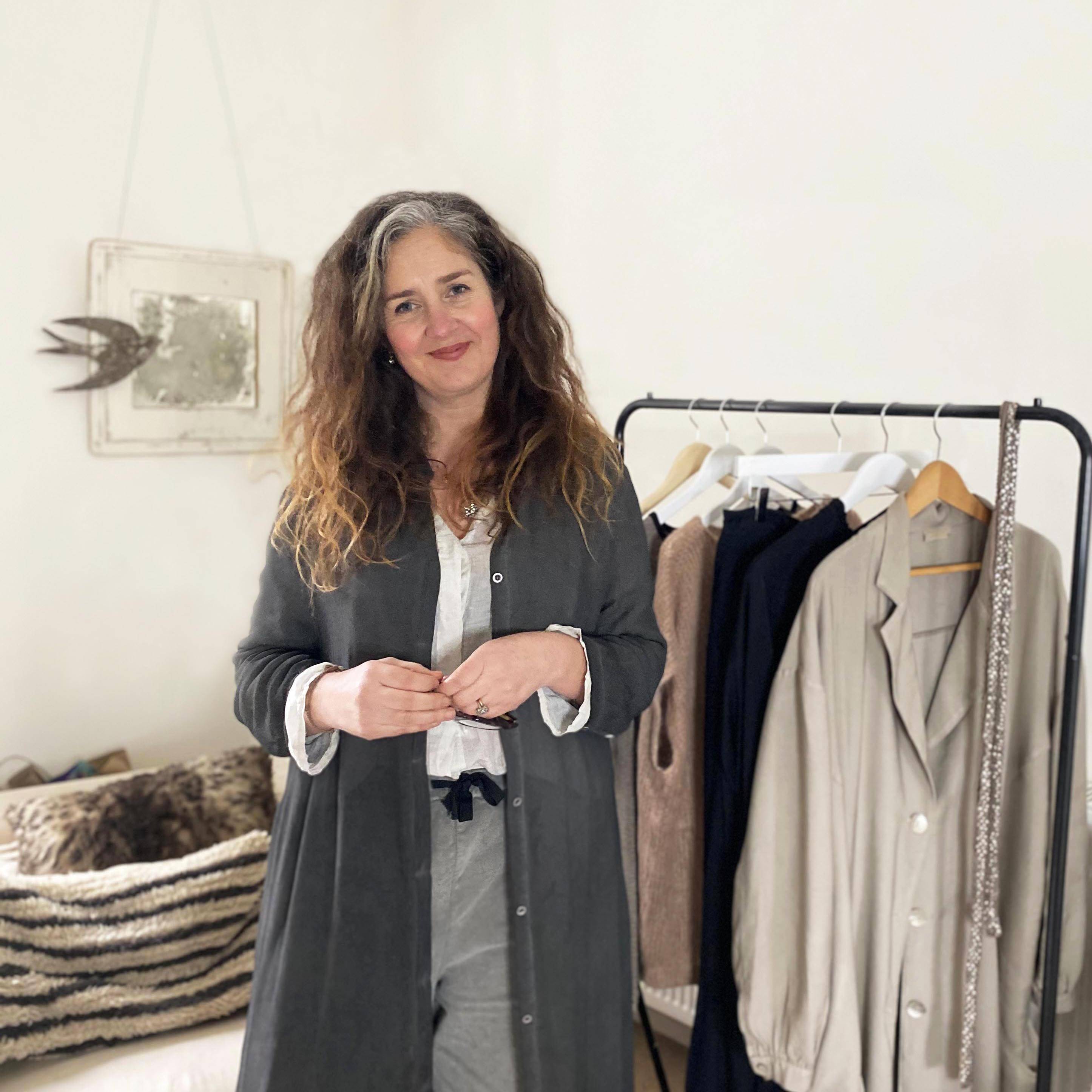 Watch Emma here as she builds twelve gorgeous, versatile outfits from just six simple but timeless pieces.